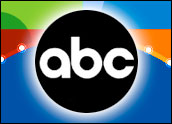 ABC on Thursday said it plans to make episodes of several of its television series available online through its Web site this fall season.
ABC.com conducted a streaming video trial in May and June with episodes of four series including "Lost," "Desperate Housewives," "Commander in Chief," and "Alias." The ad-supported episodes were free to viewers.
The research that has come out of the trial helped prove true several hypotheses regarding ABC consumers and their online viewing patterns, according to Anne Sweeney, co-chair of Disney Media Networks and president of Disney-ABC Television Group.
"The launch of ABC.com's broadband player was a huge step for us as we strategically reposition our Web sites from marketing tools to rich entertainment platforms," she said. "With the data we've collected, we are better equipped to move forward with our advertisers and affiliates to create new multiplatform opportunities for our consumers."
Advertising Implications
Ten national advertisers including AT&T, Cingular, Ford, Johnson & Johnson, Pfizer, Procter & Gamble, Toyota, Unilever's Suave, Universal Pictures and Walt Disney Pictures took part in the test that served over 5.7 million episode requests, totaling 16 million video streams.
Based on survey research conducted for ABC by Frank N. Magid Associates during the trial, an average of 87 percent of users surveyed were able to recall the advertiser who sponsored the episode they viewed.
Those viewers embraced the interactive advertising, with over 50 percent rating the advertising experience positively and 84 percent believing that they were getting a "great deal by being able to watch the episode online for free in exchange for watching the ads."
"ABC is doing this and advertisers are interested in participating for two reasons," Colin Dixon, senior IPTV analyst at The Diffusion Group, told TechNewsWorld. "There are a lot of eyeballs on the Web, particularly with the younger demographic. The ads are interactive, so you can click on them and go to a Web site for more information."
The Survey Says…
Nearly 80 percent of those surveyed had a positive online viewing experience and 87 percent responded that they were likely to recommend the site to others.
The broadband player attracted a young, highly educated audience; the average age of users was 29, and more than half were college graduates. Users of the broadband player were almost equally split between males (47 percent) and females (53 percent).
The majority of online viewing for episodes occurred within the first 24 hours of their broadcast on ABC. Approximately two-thirds of those surveyed watched complete episodes, with partial viewing of episodes occurring mainly because viewers had already seen the episode on TV or were interrupted.
No More Missed Episodes
The majority of users viewed from home, using a desktop computer. The number one reason given for viewing online was because users had "missed the episode on TV."
"Until now, you really needed to catch the show on your TiVo if you weren't able to watch it on TV. Now you have other choices. So if you miss the show, you can go watch it for free on their Web site with the advertising," Dixon noted.
"Or if you want to watch it advertising free you can go to iTunes and download it to your video iPod. You can also watch it on your PC without ads, but you will pay iTunes," he continued.
Full Steam Ahead
Albert Cheng, executive vice president of Digital Media at the Disney-ABC Television Group, called the research gathered from the trial "invaluable" as the network moves forward with next phase of the broadband player.
"We have been extremely pleased with the consumer feedback from the trial, and are busy working on some minor adjustments to the broadband player in order to again make full episodes available to consumers this fall," Cheng said.
"When we relaunch, the basic concept of ad-supported, free to the consumer full-length episodes will return along with some added features to enhance the consumer experience," he continued.
Discussions with ABC affiliates are currently underway regarding their anticipated involvement with the project.