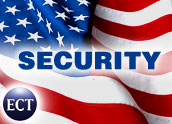 The U.S. government on Thursday issued a warning to American private financial services of a possible cyber attack by an Islamist militant group against online stock trading and banking Web sites beginning on Friday.
The group, reportedly associated with al-Qaeda, is seeking to hack and destroy the databases of the U.S. financial sites, according to news reports that quote anonymous sources familiar with the warning.
TheDepartment of Homeland Security confirmed an alert had been distributed; however, the government agency said there was no evidence of imminent danger. Department officials could not immediately be reached for comment.
Motivated by Vengeance
Despite skepticism about the attack, the U.S. Computer Emergency Readiness Team issued a situational awareness report to industry stakeholders. The report revealed that the threat called for attacks to begin on Friday and continue throughout December.
A group calling itself "ANHIAR al-Dollar" is allegedly behind the threat to the nation's financial Internet infrastructure. The group, which is said to be related to al-Qaeda, reportedly is seeking retaliation against the U.S. for holding terrorism suspects at the Guantanamo Bay naval base in Cuba.
Reaction Is Subdued
The financial community has not shown strong signs of concern, and the morning stock markets did not immediately react to the news. In addition, government officials, investment analysts andsecurity researchers are not panicking over the threat.
These types of threats from Jihadists are not unusual, and there are plenty of al-Qaeda supporters who leak this type of information on forums and Web sites to stir concern, according to Richard Smith, Ph.D., of the University ofSt. Thomas in Minnesota. Smith is an information security expert and author of the book Internet Cryptography.
"If you start believing what people talk about [on those sites], then you can chase your tail a lot," he told TechNewsWorld.
Credible or Not?
With the government taking steps to brief regulators and with the U.S. Computer Emergency Readiness Team issuing a warning, there may be some cause for concern. However, Smith is unsure that al-Qaeda has the resources to launch such a cyber attack.
"Clearly, there are plenty of people out there who know how to break into computer systems. It happens all the time where systems is not particularly well secured," noted Smith, author of the book Internet Cryptography. "However, I'm not sure if al-Qaeda has computer-savvy people who could do something like this."
Specific Targets
When it comes to targeted cyber attacks, Smith is more concerned about money-motivated cyber criminals than vengeance-seeking terrorists. Banks have done a fair job of keeping outsiders on the outside, he said. The more common database breach happens at credit card processing companies.
"How much damage could al-Qaeda really do?" Smith asked. "Hopefully, any type of financial Web site would have a backup of their files. I don't see the possibility of major damage. This whole threat just doesn't ring true to me."