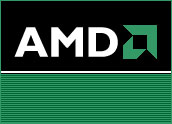 Advanced Micro Devices' dual-core Opteron processor will boost performance 30 to 55 percent over single-core Opterons, the company said at the Fall Processor Forum yesterday. AMD also said it is on target to release the chips for one- to eight-way servers in mid-2005, beating Intel to market.
Analysts, however, question whether first-to-market will be enough of an edge.
Head-to-Head with Intel
Kevin McGrath, manager of the Opteron architecture, told an audience at the forum that x86 versions of the chip for workstations and PCs will come out in the second half of 2005.
Dual-core processors are designed with two processing cores on a chip, which allows for better performance in the same form factor. The chips emit about the same amount of heat, and power consumption tops out at 95 watts, so the processors can be plugged into existing server systems.
Intel has also said that it will release dual-core chips for servers, desktops and laptops in 2005. Its roadmap calls for about half of its chips to be designed with dual cores by 2006.
Speed and Performance
But Gordon Haff, senior analyst and IT advisor for Illuminata, said getting the chip out first may not be enough.
"It's pretty clear that AMD will be first to market — which is obviously a plus for AMD," Haff told TechNewsWorld. "However, they've also disclosed that they're going to have to slow down the clock a fair bit when they move to dual core. If Intel can do a better job of keeping their per-core performance up, AMD's time-to-market advantage won't help them in the long run. It's all — or at least mostly — about the total performance now that Intel has 64-bit extensions too."
Slower Clock Speed, More Performance
AMD's McGrath said that although a dual-core, dual-processor system may clock at three speeds slower than the fastest equivalent single-core AMD dual-processor system, it will still perform 130 to 160 percent faster. The slower clock-speed helps control power use.
Without anything to compare these performance figures to, it is difficult to know which chip will capture the market.
"The metric that matters is how AMD will continue to stack up against Intel, and we can't make that comparison until Intel releases a lot more information about their dual-core plans than they have to date," Haff said. "After all, Intel hasn't even said what technology they'll be using for their cores yet much less anything around frequency, cache, etc."
AMD has said that each of its Opteron cores will contain 1 MB of high-speed (Level 2) cache. Memory requests will go to a system request interface through a crossbar switch. For now, the cores will share one memory controller, but AMD says it is working to create future versions with at least two controllers.