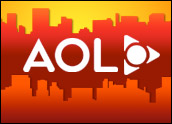 Standing on established privacy laws, three AOL subscribers are striking back at their Internet service provider after they discovered records of their online searches had been distributed across the Internet.
Two unnamed Californians and Kasadore Ramkisson of Richmond County, N.Y., filed a lawsuit seeking unspecified financial damages on Friday in the U.S. District Court in Oakland, Calif.
The trio, who are seeking class action status, are also seeking to stop AOL from retaining search-related data.
The lawsuit comes in the wake of AOL's inadvertent posting of 658,000 members' Internet search data gathered over a three-month period. The data, which has since been taken down, had been collected for academic researchers and did not directly connect search terms with users' names.
Bloggers who found the information on AOL's Web site protested that the information was so detailed — and organized so well — that it would be easy to identify some users by name. AOL had posted search terms using a code in place of the user's name. It also grouped all the search terms from one code together.
Victims of the Fallout
AOL apologized for its actions — calling it a "screw up" that the company is "angry and upset about." It revealed that the data was posted by someone who had not gone through the proper internal procedures. While the company characterized the breach as an innocent attempt to reach out to the academic community with new research tools, it also condemned the actions.
Two employees were fired and a top executive resigned from AOL as a direct result of the public disclosure of the supposedly private search records. AOL Chief Technology Officer Maureen Govern left the company in August, along with the researcher who put the data onto the Web and that researcher's immediate supervisor, who reported directly to McGovern.
Too Little, Too Late
AOL's moves intended to throw water on the firestorm of criticism over the data breach, but it was too late to prevent an uproar from privacy advocates. The Electronic Frontier Foundation and the World Privacy Forum have filed complaints with the Federal Trade Commission.
AOL's remedial actions were also too late to prevent the lawsuits.
A Branding Nightmare
AOL has been under plenty of scrutiny lately. Parent company Time Warner is in the midst of restating more than six years of earnings as a result of accounting practices at AOL during the dot-com boom. Now, the public outcry threatens to once again tarnish the brand.
AOL has spent the past 18 months advertising itself as a safe and sound ISP. Multimillion-dollar TV campaigns promise protection from viruses, spam, spyware and other online threats.
"It's one thing if you never said anything about your brand and this happens, but when you deliberately make a promise about safeguarding the interests of your users andthen something like this completely contradicts what you've pledged, it torpedoes your credibility something fierce," Rob Frankel, a branding expert and author of Revenge of the Brand.
"AOL, which was losing in any case, is an even bigger loser today. Lawyers are going to have a field day over how AOL betrayed consumer trust."