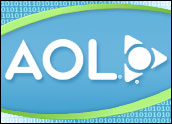 In a move to attract new users and entice existing customers to migrate to broadband,AOL andClearwire on Thursday announced an agreement to offer wireless broadband access.
Consumers will now be able to get AOL combined with high-speed wireless broadband provided through Clearwire's Wi-Max class service for as low as US$25.90 per month. Dubbed AOL High Speed – Powered by Clearwire, the service is initially available in Daytona Beach and Jacksonville, Fla., and Stockton and Modesto, Calif.
"Clearwire's wireless high-speed service brings a differentiated offering to AOL members moving to broadband," said Joe Redling, president of AOL's Access Business. "This innovative approach to broadband access offers consumers additional levels of freedom and flexibility in how and where they experience AOL's content and services, and stands to be a promising feature for new consumer segments."
Portable Broadband
AOL High Speed – Powered by Clearwire connects to the Internet using licensed spectrum and eliminates the restrictiveness of traditional cable or phone wiring. A wireless modem makes connectivity portable and movable within the Clearwire coverage area, allowing customers to use the service throughout their home, at the office, or in their favorite local coffee house.
As with AOL's other offerings, a set of safety and security tools is available for no additional charge to safeguard against viruses, spyware, identity theft, and other online threats.
AOL also offers plenty of broadband content. AOL-exclusive and original programming — including commercial free radio, streaming video and music — are all more enjoyable than ever, the company said. It is touting additional benefits with its new service as well, like unlimited e-mail and picture storage on AOL.
Crossing Over
The AOL announcement is another step in the gradual shift from dial-up to broadband access. It is also part of the ISP's quest to find new outlets for its service, according to Michael Kende, a principal consultant at Analysys. Broadband subscribers officially outnumbered dial up subscribers at the end of 2004, he noted.
"The triple play is coming. That's giving consumers an additional incentive to move toward broadband," Kende told TechNewsWorld. "AOL has the Time-Warner cable infrastructure, but outside of those regions partnerships seem to be a good model to bring its customers broadband."
Partnering for Reach
Indeed, AOL has been announcing more partnerships to extend its broadband reach lately. The company forged an alliance with Charter Communications in February to offer the AOL service on Charter's high-speed Internet access.
In January, AOL announced it would expand its broadband network coast to coast in partnership with BellSouth, Time Warner Cable and Verizon, as well as other major DSL suppliers.
AOL has also been aggressively marketing its broadband options. The company introduced a nationwide advertising campaign to build excitement among AOL members and others who want to upgrade from dial-up to AOL High Speed, or to a different high-speed connection plus the AOL service.
The campaign — "AOL High Speed" — features regular people effortlessly keeping up with elite athletes who are competing in skiing, cycling, swimming and other sports. The ads highlight the campaign's premise that everyone wants to be fast — and can be with AOL High Speed.