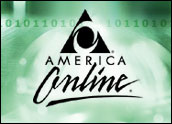 In a move to compete against search rivals in the mobile phone market, AOLyesterday said it is testing a suite of new services in the United States that will allow cell phone users to scour the Web.
The new beta services include AOL Search Service, Pinpoint Shopping Search and AOL Yellow Pages. The features allow users to search the Web, comparison shop for products and access local listings from mobile phones, smartphones and PDAs.
"At AOL, we are committed to providing people with easy access to the full range of information and services available on the Internet wherever they may go," said Himesh Bhise, vice president and general manager, AOL Mobile, America Online. "That's why we have 'Right-Sized the Internet' for small mobile screens, giving users the power to search or shop for anything they need."
Simple Search
Mobile AOL Search service users can search the Web using any word or phrase, just as they would on the desktop. It gives mobile users the ability to access all Web content, not just the Wireless Application Protocol (WAP)-enabled pages accessible through other mobile browsers. Search results are automatically formatted to the user's mobile screen size and links are clickable, making mobile search actionable.
Further replicating the desktop online experience, Pinpoint Shopping offers comparison pricing for millions of products from thousands of online merchants. Users can also check merchant reputations on the fly before they buy, even if they are already in the store.
Mobile AOL Yellow Pages allows users to search local listings and take immediate action on their search results. Users click on a link to place a call to the local businesses they are seeking and get access to a relevant MapQuest map with directions.
Getting a Jump on Competition
AOL is not alone in the mobile search space, but analysts said it may be a little ahead of the curve. Jupiter Research analyst Julie Ask told TechNewsWorld that AOL's WAP version makes it unique in the marketplace.
WAP, for Wireless Application Protocol, is an open international standard for applications that use wireless communication, such as Internet access from a mobile phone. Google's mobile search relies on Short Messaging Service (SMS), which allows text messages of up to 160 characters to be sent and received via the network operator's message center to a mobile phone.
"Right now there aren't a lot of folks using WAP," Ask said. "Our research shows about 9 percent of users have logged on to a WAP session in the past six months while about 38 percent have used SMS and about 20 percent have downloaded an application to their phone."
Ask said AOL is taking a longer-term view to mobile search, betting that users will come to realize that WAP offers a richer experience and hoping to monetize it more efficiently by allowing click-to-call and links to Web pages.
Working with InfoGin
AOL partnered with InfoGin Ltd., a mobile technology provider based in Israel, to bring the mobile search capabilities to market.
InfoGin's proprietary mobile transcoding and content analysis technology automatically adapts Web pages that were designed for the desktop so that they can easily be viewed on today's browser-enabled mobile phones.
The search service is free, but users may be charged for airtime by their carrier.