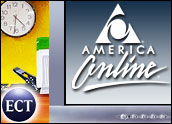 AOL has signed a definitive agreement to acquire Weblogs, Inc.
AOL said the acquisition gives it a cadre of online content that ranges from music to movies, travel to tech, food to fashion, medicine to mortgages and offers online consumers new micro-communities where they can connect, debate, editorialize, comment and learn.
At the Forefront
Financial terms of the deal were not disclosed. The agreement is expected to close next week. Weblogs will become a wholly-owned, stand-alone subsidiary of AOL. It will operate with full editorial control and independence.
Jim Bankoff, executive vice president of Programming & Products at AOL, said the company has always been at the forefront of creating, expanding and celebrating flourishing communities online, where its members' voices are elevated to new levels of expression, creativity and self-publishing.
"This exciting and groundbreaking combination allows our audiences to be able to do a 'deep-dive' into a vast array of compelling topics that keep them interested and entertained on our network of properties, day after day," Bankoff said. "Moreover, Weblogs, Inc. provides AOL with the ability to quickly launch Web sites and communities across areas our audience is passionate about and advertisers are interested in."
Founded in September 2003, Weblogs is a privately-held, venture-backed company. Weblogs launched its media network in January 2004 with 85 blogging sites covering a range of subject matters.
The company features more than 100 independent, freelance bloggers producing over 1,000 blog postings weekly — providing rich, unfiltered content for millions of dedicated blog visitors and contributors. Weblogs boasts over 30 million monthly Web page views and 25 million monthly RSS page views.
Granting Access
AOL members and visitors to AOL.com will be provided with access to Weblogs' content in a number of areas. Links to Weblogs' 85 blogs will be embedded and integrated across the AOL service.
Weblogs content will also be integrated within AOL's network of properties, such as Moviefone, AOL Music and Netscape. AOL.com visitors will be able to connect to Weblogs via the "LiveWeb" and "People Connection" links on the homepage.
"Weblogs is delighted to join up with AOL, and in so doing, we've reached a milestone in the development of citizen media," Jason McCabe Calacanis, co-founder and CEO of Weblogs said. "Weblogs has made great strides over the past two years building high-profile blogs. Yet, we realized that taking our network to the next level required a partner not only with a significant audience, but the advertising expertise to leverage it. In AOL, we found the ideal company to join."
Catching the Wave
Blogging expert B.L. Ochman, president of WhatsNextOnline.com, told TechNewsWorld that the Weblogs acquisition positions AOL to move into theblogging spotlight.
Weblogs was cited by Fortune in a recent cover story on the "10 Tech Trends to Watch in 2005", and in February was named by BusinessWeek as one of "Five Net Names to Watch in '05".
"In the case of About.com, the New York Times Co. [has] quantity and some good quality in there, but they don't have blogs that consistently show up in the Top 50 worldwide — and that's what AOL just bought," Ochman said.
"I think you are going to see a lot more of this. It's a fantastic sign for new media in general because it indicates that there is more mainstream acceptance of the fact that there is some influential content out there that's worth reading."
Weblogs, Inc. is AOL's third acquisition in 2005 — following theacquisitions of Wildseed, Ltd. and Xdrive, Inc. in August.