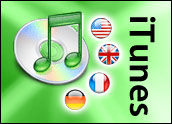 Apple is turning podcasting into an everyday activity for the average person. The iPod maker said it plans to program everything users need to discover, subscribe, manage and listen to podcasts into iTunes 4.9, the latest version of its digital music software and online music store.
"Apple is taking podcasting mainstream by building it right into iTunes," said Steve Jobs, Apple's CEO. "Podcasting is the next generation of radio, and users can now subscribe to over 3,000 free Podcasts and have each new episode automatically delivered over the Internet to their computer and iPod."
Advantage for Consumers
Jupiter Research analyst Michael Gartenberg told TechNewsWorld that Jobs is not merely trying to generate a buzz (although he is accomplishing that, too). Apple is doing for podcasting what Tiger and Safari did for RSS.
"Apple has made it possible for mainstream audiences to take advantage of this technology," Gartenberg said. "And iTunes works with Macintosh and Windows. I suspect in the next couple of days iTunes is going to become the most popular podcasting client."
The new Podcast Directory in iTunes 4.9 features over 3,000 free audio programs, making it one of the largest podcast directories in the world, with programming such as ABC News, Adam Curry, BBC, Clear Channel, The Dawn and Drew Show, Disney, Engadget, ESPN, Newsweek and NPR member stations such as KCRW in Los Angeles and WGBH in Boston.
Picking Up Momentum
Analysts said Apple has stayed true to its nature by making user-friendly enhancements to its iTunes side but also to its podcasting device. ITunes enables users to find and subscribe to their favorite podcasts so that every time there's a new episode, it's automatically downloaded to their Mac or PC and auto-synched to their iPod.
The new version of iTunes is designed to help users manage multiple podcast subscriptions with organization and display by episode and date. Starting today, iPods will also offer a podcast menu, including bookmarking within a podcast and the ability to display color podcast artwork.
"Apple has managed to take this technology from the enthusiast level and drive it down to the mainstream," Gartenberg said. "Customers now have a reason to buy a larger capacity iPod because there is more available content to easily fill it up."
Staying on Top
With over 15 million iPods sold as of March 31, the iPod is perhaps the world's most popular digital music player, and the iTunes Music Store is one of the largest online music stores, with over 430 million songs purchased and downloaded worldwide.
"This announcement is a big win for Apple in terms of buzz, functionality and marketing," Gartenberg said. "It's also one more way that Apple is keeping iPod ahead of its competitors."