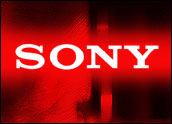 Sony BMG is seeing a revolution of sorts, but perhaps not the kind it was hoping for this holiday season.
U.S. band My Morning Jacket is up in arms over its record label's controversial copy-protection software. The uproar started when the band's fans discovered they could not transfer the album "Z" to their MP3 players. In response, the band has sent its fans CD copies of its current album without Sony's digital rights management (DRM) technology.
Sony has said that it is reviewing its policy. The company was not immediately available for comment.
Rewinding the DRM Dilemma
Amid much public debate and reports that it could leave consumers wide open for malicious attacks, Sony halted the insertion of anti-piracy software into its CDs last month.
The Digital Rights Management system in question is an XCP (Extended Copyright Protection) program developed by Britain's First4Internet. The software limits the number of times a CD can be copied by installing itself on Windows PCs used to play the CDs, then hiding itself from the computer's anti-virus software.
Last week, SophosLabs detected a new Trojan horse that exploits the controversial software. The Troj/Stinx-E Trojan horse appears to have been deliberately spammed out to e-mail addresses, posing as a message from a British business magazine, according to Sophos' report.
If the attached program is run, the Trojan horse copies itself to a file called $sys$drv.exe. Any file with $sys$ in its name is automatically cloaked by Sony's copy-protection code, making it invisible on computers that have used CDs carrying Sony's copy protection.
Sony called its decision to stop making copy-protected CDs a "precautionary measure." The music giant denied that its anti-piracy program presented a security risk, issuing a statement that it would "re-examine all aspects of our content protection initiative to be sure that it continues to meet our goals of security and ease of consumer use." The company also said it would offer exchanges for consumers who purchased the DRM software-laden discs.
Long-Term Outlook
However, that may not be good enough, said Richard Doherty, an analyst at Envisioneering Group. Based on his consumer research, the digital-rights controversy may have hurt Sony more than its quarterly earnings sheet indicates, he told TechNewsWorld.
"In reality it's much worse, because people who own the album may not want to play the album," he said. Sony still hasn't realized how many of its previously happy customers are upset and confused, he continued. Until that confusion is gone, it's going to hurt Sony, Doherty maintains.
"I suspect this group won't be the last to revolt, because artists love their audience and the labels are a way to get to that audience," Doherty said. "But when the label gets in the way, the artist takes it into his own hands."