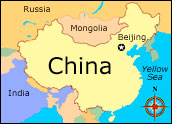 In a move to reducesoftware piracy in China, Beijing has banned the sale of so-called "naked" computers, that is, personal computers sold without software, according to an announcement on Friday.
The timing could be a political move to coincide with Chinese President Hu Jintao's upcoming visit to the United States. The U.S. has urged a crackdown onillegal copying of software, music and other electronics. The Beijing Copyright Bureau announced the ban would be in force by the end of 2006.
The Business Software Alliance reports that 35 percent of the software installed on computers is pirated, and much of that occurs in developing countries like China. According to theUnited States Trade Representative's (USTR) "Out of Cycle Review (OCR) of China" published on April 29, 2005, industry sources believe that China's inadequate IP Rights enforcement is resulting in infringement levels of approximately 90 percent or above for virtually every form of intellectual property.
Measuring the Impact
Doubtless, the Chinese market represents a tremendous opportunity for software makers — and a tremendous risk, according to Current Analysis analyst Toni DuBois. "There is a lot at stake in China," she told TechNewsWorld. "Any kind of foothold that Microsoft can get would be beneficial for the big picture, but the question lies in what percentage of the market is naked PCs."
The number of naked PCs is shrinking, thanks, in part, to Lenovo's recent moves. As of last November, Lenovo had shipped 1.6 million computers with Microsoft Windows licenses in China, according to Endpoint Technologies Associates.
"Last April, Lenovo's Chinese management said it could not sell a PC with a Windows license on it because its competitors would undercut them. At that time, Lenovo was shipping 95 percent of its systems without Windows. Now it is shipping 95 percent or more with Windows," Endpoint Technologies Associates Principal Analyst Roger Kay told TechNewsWorld.
Microsoft Striking Deals
Meanwhile, Microsoft has been busy striking deals of its own with Chinese PC makers. Founder Technology Group, China's second largest PC maker, last week signed a genuine Windows cooperative agreement with Microsoft.
"Founder will purchase licenses of Simplified Chinese versions of Windows worth US$250 million over the next three years. The agreement we signed today with Microsoft broadens our industry-leading position and demonstrates our ongoing efforts to protect intellectual property rights in the Chinese market," said Qi Dongfeng, president of Founder Technology.
In another agreement, Chinese PC maker Tongfant said it intends to purchase licenses of Windows worth $120 million in the next three years for its local market. Starting in June, TCL, another leading PC manufacturer in China, signed its own agreement with Microsoft to preinstall genuine Windows software on all its PC product lines. TCL plans to purchase licenses of Windows worth $60 million in the next three years.
"Intellectual property rights protection is critical to the healthy development of China's IT industry," said Microsoft COO Kevin Turner. "Microsoft is committed to working closely with industry partners, customers and governments to promote IPR protection and provide more value and greater services to our genuine software customers in China and around the world."