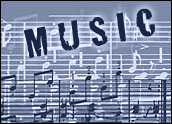 New York Attorney General Eliot Spitzer has subpoenaed three major music labels as yet another controversy in the digital-music industry unfolds. The subpoenas are in connection with an ongoing antitrust investigation into the pricing of digital-music downloads.
Werner Music Group on Friday confirmed news accounts that Spitzer's office subpoenaed the company last week as part of the investigation. The Wall Street Journal has since reported that Sony BMG Music Entertainment and Vivendi Universal also have been subpoenaed.
"As part of an industry-wide investigation concerning pricing of digital music downloads, we received a subpoena from Attorney General Spitzer's office as disclosed in our public filings. We are cooperating fully with the inquiry," Warner Music Group said.
Musical Collusion?
The scope of the investigation is not known. The New York Attorney General's Office was not immediately available for comment and has not released an official statement on the case.
Some speculate that Spitzer is looking into whether Warner, Sony, EMI Group and Vivendi colluded to set wholesale pricing for digital-song downloads.
Others believe the probe could be related to the Big Four music studios' upcoming licensing renegotiations with Apple for its iTunes music store. The studios have made it known that they want a variable pricing model as opposed to the flat fee of 99 US cents per song.
The Big Four also were implicated in earlier cases. Warner Music agreed to pay $5 million to settle a New York state "pay-for-play" probe into how the music industry steers radio exposure for its artists. Sony paid $10 million in the same case and agreed to stop the payola. Universal and EMI have not settled.
No Immediate Threat
It appears that the New York State subpoenas are part of another investigation, Michael Graham, intellectual property attorney and partner with Chicago-based Marshall, Gerstein & Borun, told TechNewsWorld.
"I would not consider this to be an immediate threat of litigation or challenges," he said, "insofar as the present per digital-music download billing scheme was developed by Apple and other music distributors — and not by the record companies."
At the same time, the subpoenas may be intended as a shot across the bow in connection with the music companies' MPA and RIAA proposals to create sliding scales for the payment of download fees, Graham suggested. They could be meant as a warning against collusion and artificial price inflation in connection with establishing the amount the record companies should charge per song.
Fair Competition
"Determining whether 99 cents a song is appropriate should not begin with the presumption that it [is]," Graham said. "In addition, the record companies should be encouraged to set only the fees to them and their artists for downloads — not the amount to be charged by the actual sellers, such as iTunes."
Competition between record companies for sales of their product should be encouraged, he emphasized.
"It seems appropriate — in light of past music industry attempts to keep the prices of CDs artificially high and the more recent payola investigations — to serve warning that collusion, artificial inflation of costs, and other anti-competitive pricing demands will be the subject of anticipatory investigation and immediate action," Graham said.
There is an alternative to enforcing fair pricing through legal action, of course. The notion that newer, more popular artists' releases have greater value could lead to a reasonable scheme of lowering the cost of older recordings.
What's more, since CD costs — including the production of artwork, manufacturing discs and shipping — are reduced by Internet download sales, some argue that record companies should incorporate these savings into the equation when setting their fees for digital downloads.
"We are entering an important stage in music downloading," Graham said. "Content producers and content distributors must work together to provide competitive, good-quality, reasonably priced music downloads to consumers."
Decision Pending
It should be noted that Spitzer's office has said it will be several months before a decision is made on whether to begin a full investigation, let alone on whether to seek to bring any charges, Christopher Norgaard, intellectual property attorney and partner in the Los Angeles office of Ropers Majeski Kohn & Bentley, told TechNewsWorld.
"When two or more direct competitors collude or agree as to pricing, such conduct is generally 'per se' illegal under the antitrust laws, regardless of whether prices are increased across the industry," Norgaard said.
"If the major record companies had made agreements among themselves as to pricing their music to marketers of downloaded music — such as Apple or Wal-Mart — or had agreed on a 'common front' to attempt to force Apple and other marketersinto a new price structure, they would face potential antitrust liability," he explained.
There is no evidence so far that any such agreements were reached, although several record companies have publicly expressed the view that end-users should pay variable rather than fixed prices for downloaded music, Norgaard pointed out. Apple has disagreed, insisting for now on its fixed 99 cents per song price structure.
"But public statements by a record company that — for example — it favors variable rather than fixed pricing of downloaded songs, should not expose it to antitrust concerns," he said, "if it does not enter into agreement with one or more competitors on a common price structure — or enforce its desire by requiring Apple or other marketers to change their price structure as a condition of receiving its music."