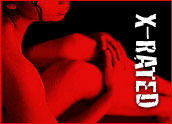 In the midst of Google's battle with the U.S. government to keep its users' search records private,British Telecom on Tuesday reported some disturbing figures about child pornography online.
While the Bush Administration seeks to revive an online pornography law struck down by the U.S. Supreme Court, British Internet users are attempting to violate the United Kingdom's 1978 Child Protection Act in droves.
British Telecom on Tuesday reported that it blocks at least 35,000 attempts to access child pornography online each day. That is a 250 percent increase over 2005, though the telecom said the actual number could be much higher.
"The increase in BT's figures is consistent with the Internet Watch Foundation's figures, which show the number of 'actioned' reports — that is, reports received from the public via our Internet 'hotline' wherepotentially illegal child abuse content was confirmed — rose from 3,438 in 2004 to over 6,000 in 2005," said Peter Robbins, CEO of Internet Watch Foundation (IWF), a charity formed in 1996 to help tackle the distribution of child porn online.
Cleanfeeds, Clean Access
British Telecom provides access to about one-third of Britain's home-based Internet users. The company said the number of attempts to bypass its Cleanfeed screening technology to access child pornography has tripled in the last 18 months alone.
Cleanfeed is designed to prevent British Telecom's 3 million domestic Internet subscribers from accessing child pornography content blacklisted by IWF.
When British Telecom users attempt to connect to a site or page with blacklisted information, an "Error 404" message appears. The end users does not know the material has been purposely blocked.
More Porn, or More Scrutiny?
"These figures may suggest that people are becoming more brazen about what they are looking for online. It may also just suggest that BT is keeping a closer eye on this, and so they are noticing more than they were before," Jupiter Research Analyst Joe Laszlo said.
If British Telecom has increased the number of Web sites it has flagged, that could also be driving some of the growth, Laszlo told TechNewsWorld. In other words, the data does not automatically translate to more users searching for illegal content.
Unlike Google's predicament, British Telecom does not have to worry about government subpoenas for information on search records because the Cleanfeed technology does not record the details of the person attempting to view the offensive images.
Banning Corruption
IWF provides a list of offending Web sites to service providers and filtering companies, including ISPs and mobile operators, in an effort to encourage them to block access.
"Our list is dynamic, as it is updated everyday. Of these sites, there is a 50/50 split between pay-per-view and free-to-view sites," Robbins said.
IWF also provides a universal "notice and take down" service available to any content provider in the UK, so it can remove potentially illegal content from its servers. The group works with law enforcement agencies in Britain and abroad to help them trace the publishers of such content.
IWF is reporting combined efforts in Britain are making an impact — only 0.4 percent of potentially illegal child abuse content was hosted in the UK in 2005, down from 18 percent in 1997.
Different in the U.S.
Most ISPs in the U.S. do not block content, Laszlo said, except through parental control programs. The ISP mantra stateside is unfettered access to all that exists online — the good, the bad and the ugly.
The exception is Usenet groups.
"Most traffic on Usenet today is pornography, stolen software applications and pirated video. Growing numbers of ISPs in America are blocking access to Usenet entirely or charging their customers access to it," Laszlo noted. "It's really unusual, still, for mainstream ISPs to outright block certain types of content."