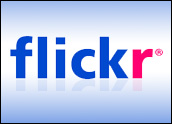 Flickr announced a redesign recently, introducing larger onscreen displays for high-res images.
The photo sharing site launched what it calls its "liquid layout," stating that "Large sizes + Low compression = Beautiful photos." Since Flickr uses less compression than many other image sharing sites, it claimed, the detail and color of Flickr photos is richer.
Photo Craze
Flickr's new look more prominently displays users' images on the page, which is a good move for a site centered around high-quality photos, Roy Morejon, president of Command Partners, told TechNewsWorld.
"With the new upgrades to a more fluid experience with its Liquid Layout, photos are now center stage and much larger in presence based on the user's browser/screen size," he said.
With the popularity of photo-sharing on competing social networks such as Facebook, Instagram, Twitter and Pinterest, that's a move that Flickr can't afford not to make, he said.
"As we all know with the recent purchase of Instagram, photo-sharing sites are hot. Flickr, being one of the only bright spots for Yahoo these days, needed to make major improvements to maintain its market share," he said.
Breaking Out From the Pack
Maintaining share in any of the market spaces it occupies is a growing challenge for Yahoo, which bought Flickr in 2005. The company has taken heat for missing out on some of the biggest online trends of the past several years, such as social networking.
"I'm not sure [Flickr] had any opportunities being under the Yahoo cloud of late, and I don't believe it ever had a chance to join the likes of Twitter or Facebook to be the next big thing, as I do believe Yahoo mismanagement is to be blamed," said Morejon.
Yahoo's not alone in that sense, David Card, vice president of research at GigaOM Pro, noting that Facebook and LinkedIn are two of the only social networks to bring in money amongst the countless others that have tried. Yet Yahoo, with the help of Flickr, hasn't completely fallen off the face of the Internet, he said.
"It's easy to say Yahoo missed several boats — social networking, social gaming, mobile. And Yahoo even coined the phrase 'social commerce.' But look at comScore data on Yahoo's mobile traffic — it's not that shabby," said Card.
Flickr still has advantages in a few markets, Card and Morejon noted, mainly among online businesspeople looking to up search engine optimization.
"Flickr is still a medium of choice for SEOs, as the tagging of the photos is still a popular tactic for rankings within image searches as well as keyword research for how photos are shared and tagged by the crowds," said Morejon.
The high-quality images also make it a favorite for professional photographers looking to make sure their images appear as true to life as possible while displayed onscreen. But with hundreds of millions of mainstream Web users heading to Facebook every day to post and comment on photos, Flickr might need more than a redesign to remain relevant in the space to a bigger crowd, said Card.
"Facebook is clearly the go-to method for casual photo-sharing by consumers," said Card. "That's not to say Flickr can't craft a business out of being an secondary alternative, and by catering to professional photographers. But it desperately needs to define why a consumer would use Flickr as an archive, let alone as a sharing vehicle."
Flickr didn't respond to our request for comment.