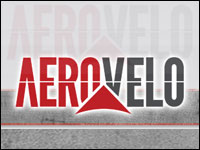 AeroVelo, a team of engineers and students dedicated to developing lightweight, efficient aeronautical designs, kept a human-powered helicopter aloft for more than 1 minute, a feat that snagged a US$250,000 cash prize that had eluded competitors for more than three decades.
The team, led by Todd Reichert and Cameron Robertson, won the challenge issued in 1980 by the American Helicopter Society to fly a human-powered helicopter. At the time, the AHS offered $10,000 to the winners. More than 20 teams have attempted the feat since then, but the competition didn't really heat up until 2009, when Sikorsky Aircraft boosted the cash prize to $250,000 and altered the requirements slightly.
"People were wondering if it was really possible," said David Peters, a professor of aerospace engineering at Washington University, who has sat on AHS boards.
"But technology was getting better, with lighter-weight materials and stronger materials, so in 2009 Sikorsky upped the prize and lightened the rules a bit," he told TechNewsWorld, "and we really thought, OK, now we can push this over the brink."
The winning team had to fly its helicopter for at least 60 seconds above three meters in height, all while staying within a 10-by-10 meter area. The AeroVelo team's Atlas, piloted by Reichert, flew for 64.11 seconds on June 13, getting as high as 3.2 meters. The flight was recognized Thursday as the official winner.
Atlas was partially funded by a Kickstarter campaign. It used a four-rotor system, and each blade spanned 67 feet. Those dimensions made it one of the largest helicopters ever put into production, but because it required no other power source than a human, the helicopter itself weighed just 115 pounds.
"You have to think differently when you're designing a helicopter that is going to need to be carried by one human," Peters noted. "Plus, when a helicopter gets that big, the blades are flexible and go in a big arc, so it gets difficult. AeroVelo had an ingenious design, and it is really exciting."
In the past two years, Atlas had seen stiff competition from a team at the University of Maryland. Flying the Gamera, the Maryland team had made it off the ground — but not within Sikorsky's restrictions.
Looking Beyond Atlas
Despite the enormous accomplishments of all the participating teams, the point of the contest wasn't so that average citizens would be able to hop aboard human-powered helicopters, said Matt Tarascio, chief engineer at Sikorsky Innovations.
Instead, the challenge helped to get scientists and engineers, especially ones just getting started in the field, to think in innovative, out-of-the-box ways. That kind of thinking, plus learning to use different types of resources, could come in handy as scientists place a greater focus on developing eco-friendly tech solutions, Tarascio added.
"These helicopters had some unbelievably interesting high-tech components, but when it comes to practicality, they don't have much of an application," he said.
"However, these helicopters specifically focused on being so efficient that a human could ride them, and we are spending a lot of time on green technologies," Tarascio continued, "so while it might not be a direct link on that level, some of the thinking and concepts these teams had to come up with could be used in other areas."
Can't Be Taught
Even if some of the technology used during the challenge doesn't have immediate practical applications, though, the competition's larger goals have been accomplished, said Peters.
"The bottom line is that these contests really get people — and especially kids — excited about entering fields like science and technology, and that's our No. 1 impetus," he said.
"A solar-powered airplane or going to the moon might not be a practical concept," continued Peters, "but challenges like that help people think that there really are ways we can find out the answers to big questions — like how to help human hunger or poverty."
That excitement about solving the big problems was palpable when Tarascio visited some of the teams at work, he said. One Friday night he popped in on the Maryland team to find they were partying — but not like many of their undergrad peers. With music blaring, they were continuing to work on their helicopter design.
That passion for science and technology and determination to stick with a challenge that took 33 years to complete is the kind of lesson you can't teach in a classroom, Tarascio added, which is why the AHS and Sikorsky are already brainstorming ideas for a new innovation challenge.
"We're still trying to figure out exactly what's next," he said.
"It is a challenge to set something that can perhaps be achieved in a shorter amount of time, make sure it's safe, and inspires this same kind of passion," Tarascio pointed out, "but we're in the brainstorming stage — and we're definitely going to continue these types of challenges."