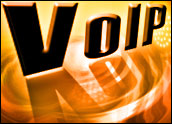 With buzz aboutApple's rumored iPhone growing, Linksys, a unit ofCisco, on Monday announced new additions to its own iPhone product line. The company introduced a series of Web-enabled telephone handsets designed to work with Voice over Internet Protocol (VoIP) services.
The new phone family lets users do more with their phone than talk, but for all of the compelling dual-mode technology and content partnerships, it is the fate of the "iPhone" name that seems to be drawing the most interest.
Apple seems powerless to fight the networking giant for the name, which would compliment its iPod and iTunes empire. Cisco has owned the trademark on the "iPhone" brand since 2000, when it acquired Infogear for US$301 million. Infogear registered the name in 1996 before the iPod or iTunes were market phenomena.
Playing Off Rumors
Linksys may be taking advantage of the rumor mill that is churning out speculation over Apple's imminent release of a wireless phone. The Apple "iPhone" would have nothing to do with VoIP, though. Instead, it would likely offer a strategic combination of cellular service and music-playing capabilities.
Apple, however, has not even officially confirmed an iPhone or a cellular device by any other name, though patents on a mobile phone device have been discovered. With Cisco cornering the market on the "iPhone" trademark, any device from Apple will likely need a different name.
Apple CEO Steve Jobs is expected to make a mobile phone announcement at the Macworld Expo trade show in San Francisco on January 9. Apple could not immediately be reached for comment.
Toggling Between VoIP Services
Though the launch of its new line may be strategically timed, this is not Lynksys' first mention of an iPhone. The company has shipped seven phones from its iPhone line since the summer of 2004.
Lynksys is not trying to invade Apple's turf but is trying to integrate voice communications with other multimedia information services over the Internet.
Products in its iPhone line integrate popular communication clients, such as Skype and Yahoo Messenger, with voice services. iPhone users can toggle between the free VoIP calling options and traditional landline service.
"Handsets and partnerships further the cause of VoIP," IDC Analyst Will Stofega told TechNewsWorld. "IP-based services will start to change the face of mobility. We'll see more of this as time goes on. The next step is how to do this in a more pervasive manner."
Will any U.S. cellular service carriers take a chance on VoIP technology and offer incentives that encourage customers to sign up for service that offers both IP and standard cellular? asked Stofega. There has been little indication that carriers will broadly accept that concept.
All About Information
Meanwhile, Internet companies are embracing partnership deals with VoIP service providers.
Lynksys' partnership with Yahoo gives users access to the search giant's Local Search and weather forecasts.By programming the phone with a local zip code, users can search for local business information directly from their phone and then place a call to the business with one click. In addition, a weather search setting offers users access local weather forecast.
"In some ways, what Yahoo is doing is a counter strategy against what the Skypes of the world are doing with different types of handsets and partnerships. Yahoo does have some compelling content versus Skype, which is out there by itself," Stofega remarked.
Other Linksys iPhone products include the Wireless-G IP Phone (WIP330), which integrates the popular standards-based SIP VoIP protocol and can access music, photos and streaming video from sources on the Internet.
In addition, WIP330 users can combine the product with wireless video cameras in order to create a real-time home monitoring solution.