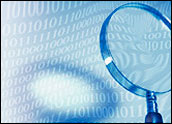 Eons, the media company launched by Monster.com creator Jeff Taylor, on Tuesday unveiled a search engine aimed at baby boomers and seniors.
Dubbed "Cranky.com," the age-relevant search engine is designed to deliver targeted search results to users who are over 50 years old. It combines expert reviews with user ratings and rankings to come up with relevant search results.
"When we conducted focus groups and asked people about their experiences with the Internet, the general consensus was that the tools they used to find Web sites were confusing," Taylor said. "Part of that confusion stemmed from the overwhelming amount of information that you yield even with simple searches — but there was also a relevancy factor."
The Relevancy Factor
That relevancy factor is the backbone of Cranky.com. The site's philosophy is the polar opposite of most current search engines, which define their success based on capturing and categorizing the entire Web, according to Taylor. His research convinced him that seniors and boomers don't want to wade through millions of search results.
Taylor did his homework. Eons teamed up with market research firm Compete to analyze what an estimated half million users over the age of 45 considered the most popular Web sites.
Based on this research, the Cranky.com team published reviews of the top 5,000 Web sites for this age group, featuring highlights, deep links and a rating for each site.
Cranky.com aims to make Web searching easier for older net-surfers who — unlike the younger people who grew up on the Web — are unsure of how to construct Boolean searches and complex narrowing techniques, Taylor explained.
Ask Cranky
Cranky.com chose Ask.com technology to serve as Cranky.com's foundation. Instead of getting millions of results for "China trip," for instance, Cranky.com displays on the first result page only the top four authoritative sites matching the search term.
Taylor called this feature the "Power of Four." Additional results follow, so users get sets of four vetted results every time.
Eons' members rate and review sites. Their ratings influence which top sites are delivered as results in future Cranky searches.Over time, the more users engage with rankings, the better the search engine will become, Taylor explained.
The Cranky.com editorial team has reviewed the top 5,000 sites with a standardized editorial template that includes a simple description of the site. The engine also features "Cranky Tips," which provide what Taylor described as "deep links and insider secrets" on how to get the most out of these sites.
Cranky Old Searchers?
Cranky.com behaves somewhat like a MySpace for boomers and seniors, with social networking tools such as bogs and groups that connect people who have similar interests.
Why the name Cranky?
"Because I get cranky when I get lost in the search quagmire, too," Taylor said. "I know it's tongue-in-cheek, but you'll never forget the name. And, when I discovered the word 'rank' nestled in the middle of 'cranky,' I knew it was the right name."