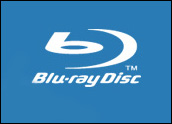 Dell on Monday introduced Blu-ray Disc technology into its product line, offering the next-generation optical disc format as an option on its high-endXPS M1710 consumer notebook computer.
For Dell, it's a move to offer customers PCs that can function as a single platform for digital entertainment throughout the home. For Blu-ray supporters, which include Sony, HP, Apple, Hitachi, along with Dell, it's a significant feather in the cap.
The Blu-ray feature seems to be the central point of the XPS M1710 announcement. The M1710 supports read/write capabilities across CD, DVD and Blu-ray Disc media. Using Blu-ray Disc technology, M1710 users can burn up to 50 GB of data or author up to 50 GB of theater-quality video on a single piece of media.
"We continue to see PCs — both desktops and notebooks — functioning as the entertainment and productivity hub in the home and on the road with their versatility, power, connectivity and vibrant high-definition displays," said Alex Gruzen, senior vice president, Dell Product Group. "We believe high-definition video powered by Blu-ray disc technology will be a significant part of that entertainment experience."
Blu-ray vs. HD DVD
As a founding member of the Blu-ray Disc Association, Dell clearly believes the technology offers significant advances for customers who want high-definition content and storage for archiving large amounts of data and digital content.
Dell and its high-definition disk allies insist that Blu-ray is better than the competing HD DVD format, because it supports playback of high-definition feature-length films and offers the highest optical disc capacity — up to 50 GB, or more than five times the capacity of a dual-layer DVD.
However, Toshiba and Microsoft take exception to Blu-ray's claims of supremacy. These industry powerhouses, which support HD DVD, argue their choice is less expensive and easier to integrate, among other benefits.
HD DVD is a newer technology in a media storage market that research firm In-Stat expects to grow from approximately US$33 billion in 2004 to $76.5 billion in 2009.
"I have heard both camps argue on a very deep technical level about why their standard is so much better," Roger Kay, principal analyst at Endpoint Technologies Associates, told TechNewsWorld. "This reminds me of arguments about semiconductors. I can't really verify what they are saying, because it's so deep in the tech you'd have to do your own benchmarking to figure it out."
Customer Confusion
HD DVD got a boost this holiday season when Microsoft incorporated it in the Xbox 360. By contrast, Blu-ray, slated for incorporation in Sony's new PlayStation 3, stalled due to manufacturing issues with the console.
Dell hopes to close that gap and even gain some ground with its holiday entry. However, the XPS M1710 notebooks configured with Blu-ray technology cost $3,699 compared to a few hundred dollars for the Xbox 360 HD DVD accessories.
"HD DVD versus Blu-ray is the worst type of standards war," Kay concluded. "We need the best solution for the end user. We don't need two different standards with pros and cons, and and where different consortia benefit from the intellectual property ownership. If you are an end user, you don't know what to do. It's a mess."