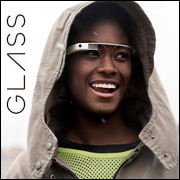 Google has invited developers to a hackathon that will give them a chance to learn more about the Google Glass platform, according to 9to5Google.
The company reportedly sent invitations on Wednesday to an event scheduled for Nov. 19 and 20 at Google's San Francisco Basecamp, where eager developers will hear about the next phase of the Glass Developer Platform.
The invitation suggests Google will be reaching out to more developers in the coming months. It will be sharing video of the event online, as well as hosting office hours for interested developers in New York and Los Angeles next month.
Developer Playtime
Google's hackathon will be a chance for both Google and developers to get a better feel for the product, said Ross Rubin, principal analyst at Reticle Research.
Wearable tech, particularly eyeglasses, is a relatively unfamiliar platform for many developers, so the opportunity to brainstorm with product creators and fellow developers will help everyone understand what kind of third-party applications will accessible and valuable to Google Glass users.
"There are a lot of constraints around the product," Rubin told TechNewsWorld. "There are screen size limitations. They're going to need to be far more considerate about the amount of time it takes to display information so as not to be distracting. And as with all wearables, there are going to be battery-life issues. This is a great opportunity for Google to get a better idea of the capabilities and for developers to get exposure to what this product can really do."
Expanding the Community
That exposure is essential for the evolution of Google Glass, since applications will be a crucial part of the product's appeal. However, few companies have more experience than Google at creating a community of third-party developers eager to help build out a software platform, said Gerry Purdy, chief mobility strategist at Compass Intelligence.
"Developers are critical to the success of Google Glass because it's more about what you can do with them rather than just the technology itself," he told TechNewsWorld. "They will certainly leverage the development work done on Android apps as they take Android to the next level."
It's still unclear what that next level will entail, but the hackathon is an indication that everyone involved is closer to finding out, said Rubin.
"In the confines of a hackathon, developers can explore a greater range of blue sky, what-if ideas," he pointed out. "Even if they don't have time to fully flesh out those ideas, they are getting together and working on the platform. It certainly signals another step in the ultimate arrival of Google Glass for consumers."