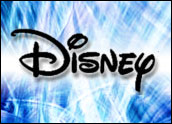 In a move to tap into the growing popularity of the digital device type that Apple's iPod has made a household name, the Walt Disney Co. yesterday announced plans to peddle a kid-sized MP3 player.
Disney Mix Sticks is about the size of a pack of gum, holds about 60 songs on a 128 Mb storage card and sells for US$49.99. The Mix Stick can hold an additional 1 Gb of memory cards for about 500 songs.
Disney made an earlier foray into children's electronics last year with a PC aimed at kids. The monitor resembled the shape of the children's favorite Mickey Mouse.
In true Disney style, the company will release themed digital music players to distinguish itself in a crowded market. Forever Princess and Sassy Pixie, among other models, will be available at Target, Sears, Limited Too, Walmart.com and Disney's online store in mid-October.
Priced to Move
The Disney Mix Stick allows kids as young as six years old to download songs from the Internet, copy them from CDs or play music from memory cards.
Add-on memory cards include Mix Clip albums like Radio Disney Ultimate Jams, which carries songs by Hillary Duff; That's So Raven, with songs from the popular TV series; Disney Mania 3; and Disney Channel Hits, with songs from its cable TV programs.
Jupiter Research analyst Michael Gartenberg told TechNewsWorld that Disney's dual-strategy of offering some prerecorded Disney-esque content while still allowing kids to download their favorite songs from the Internet is a smart move.
"Disney didn't take the exclusive route where you can only play Disney content," he said. "They are leaving it open. And at $49, it is certainly priced to move."
The Mix Stick comes with a 10-hour rechargeable battery, earbud speakers and Microsoft Windows Media Player software. Mix Stick players are available in Windows-based personal computers and Apple's Macintosh models.
Taking a Bite Out of Apple?
Speaking of Apple, the iPod-maker has shipped 21.8 million iPod music players since the product launched in 2001. More than 18 million have shipped in the past year alone.
Apple's success in the MP3 player market has caused an electronics industry rush to develop and manufacture competitors. Dell recently launched a DJ Ditty player. Sony came out with a mini-player dubbed Sony Bean. Both models target the iPod Shuffle.
However, as some enter the MP3 player market, others are exiting. Rio, the MP3 player pioneer, recently gave up its place in the iPod-dominant market.
But could this priced-to-move MP3 player give Apple a run for its iPod money?
"The Mix Stick has a kid-friendly notion about it. This might be an option for parents who are not be inclined to spend the premium iPod price for a younger child," Gartenberg said. "But I don't know it going to have that cross appeal with adults. Adults tend to want the cachet of the iPod."
Analysts said Disney has a niche focus with a specific target audience that no other MP3-maker has tapped. The magical company is not positioning the Mix Stick as a mainstream player — and that might allow it to find some success where so many others have failed.