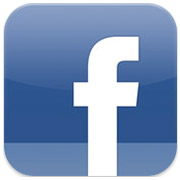 Facebook rolled out a new mobile social discovery tool recently, only to deactivate it hours later and pull it from its iOS and Android apps.
The service, which Facebook called "Find Friends Nearby," was designed to help Facebook users find other users who were in the same vicinity. Before the company disabled the app, users could visit a URL on their mobile devices or navigate to the Find Friends Nearby option on the Facebook apps on their iPhones or Android devices.
Then, after determining the user's location, the app would let the user know of people, both Facebook friends and non-friends, who are in the area. The app would only display the names of people who had also opted to log into the service at that time.
The company didn't make a formal announcement about its release, and the feature disappeared shortly after it made its unheralded debut.
"This wasn't a formal release — this was something that a few engineers were testing," Jillian Carroll Stefanki, a communications spokesperson at Facebook, told TechNewsWorld. "With all tests, some get released as full products, others don't. Nothing more to say on this for now — we'll communicate to everyone when there is something to say."
Moving Toward Social Discovery
Find Friends Nearby came about two months after Facebook purchased Glancee, a social discovery mobile app designed to help users find friends near them based on similar interests.
While Facebook said the rollout of Find Friends Nearby wasn't formal, it could be part of Facebook's broader move to put a greater emphasis on location-based services and social discover tools.
Thin Line Between Helpful and Creepy
But as potentially beneficial as apps such as Find Friends Nearby could be, such services ride a thin line between being helpful and being creepy. Early testers of the service pointed out the potentially dangerous consequences that could come from the app as well, such as a stranger signing in to the app, being able to recognize a profile picture of someone nearby and then having access to some of their personal information.
Facebook has already taken heat from consumer protection groups regarding its privacy policies, but it's not alone in that regard, said Roy Morejon, president of Command Partners. After FourSquare and other sites with check-in capabilities became popular, more apps are launching social discovery services that could potentially divulge even more personal location data.
"I think we are in an age where there is just an illusion of privacy, and with the recent rollout of Find Friends Nearby, it will only get more scary for parents and children trying to protect their identities and privacy," Morejon told TechNewsWorld.
How far apps and websites can push will be a line that consumers will ultimately dictate, said Morejon, since the Facebook is unlikely to continue launching a product if it elicits a significant degree of outrage. The site recently also made a move to hide all e-mail addresses listed on a Facebook account except for the company's own @facebook.com e-mail address, he noted. The switch inspired immediate Tweets, blog posts and Facebook statuses about how to reverse that move.
"I think the industry will decide how far Facebook continues down this path," he said. "They are constantly rolling out and testing new features to see what sticks."