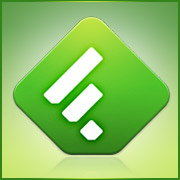 Feedly, one of the services vying to fill the void once Google's Reader is gone, launched its RSS infrastructure Feedly Cloud this week.
Feedly was already on the scene before Google announced its popular Reader would expire on July 1, but it required a plug-in and was available only on the Chrome, Firefox and Safari browsers.
Feedly has scrapped that requirement and now is available as a standalone Web application accessible via browsers including Internet Explorer.
Feedly also has opened up its API, giving developers opportunities to build out the application and integrate it with other RSS feeds, apps and sites.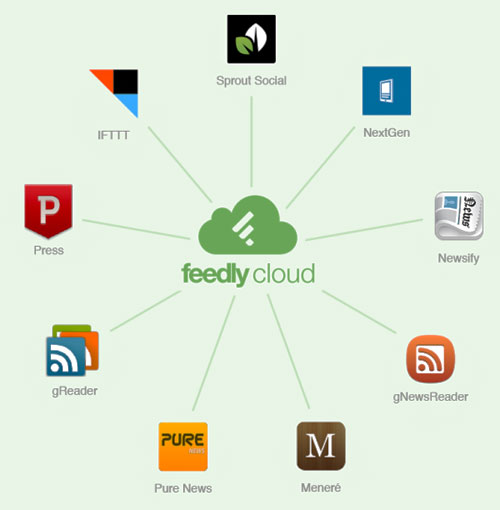 Feedly Cloud Apps
Loyal Google Reader users can switch over with one click. It seems as if many already have.
It currently ranks No. 4 in the News section of the iOS App Store and No. 6 at Google Play in the U.S., according to Distimo. Its subscriber base jumped from 4 million prior to Google's announcement about Reader's demise to 12 million at the end of May.
Feedly did not respond to our request for further details.
An RSS for Everyone
Google's announcement left a wide open space for apps such as Feedly to work their way into a more dominant position, even if one in particular won't emerge as the leader, said Trip Chowdhry, senior analyst at Global Equities Research.
"Google closing down Google Reader certainly left some unhappy customers," he told the E-Commerce Times, "but it doesn't look like anyone is going to get to where they were in the space."
That said, Feedly is a good option for anyone who was hooked on Google Reader, said Michael Facemire, senior analyst for application development and delivery at Forrester.
"A lot of people have already made the switch to Feedly," he told the E-Commerce Times. "It has a nice user experience both on the browser and through mobile, which is important."
That's not to say Feedly is the only service that can fill the Google Reader void, though.
Competitors such as Flipboard, NewsBlur, Pulse and even products that are being built from scratch — such as Digg's alleged service — all have their own sets of loyal followers. As in many areas of the tech industry, said Facemire, they might start to be separated by one key factor: analytics.
"Feedly and some of the other competitors have a minimum level of analytics," he pointed out, "but what's really going to be the next big thing with RSS readers is when it can deliver content to my tablet or phone that I didn't know I wanted to read, just based on my usage patterns and looking at what it thinks I might like. Feedly does that — but everyone could do it better."
Making Money
The app that provides the best combination of user experience and analytical information also will have to be monetized, noted Facemire — an especially tall order for this type of platform. Online ads aren't an easy sell in this space, so any company will need to make sure it is delivering a quality product to separate it from the crowd.
"Google has its own tool, so they can monetize it simply by providing data from a given customer and basing their ad platform around that," Facemire continued.
"They don't have the same challenge of monetizing that others do. When you have to come up with a whole new revenue model, you're going to have to show that you can provide the best analytics and the best user experience and maybe even try to add some of your own news, and try to go from there," he explained. "It's a tough job."