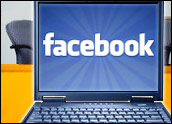 Nearly two years after consumer advocacy groups filed a complaint with the U.S. Federal Trade Commission over Facebook's privacy policies, the social network and the FTC are close to an agreement, according to a report from The Wall Street Journal.
The deal between the company and the commission will reportedly require Facebook to enact widespread opt-in practices — it will need to receive permission before making any piece of information public that was intended to be private.
If, for example, a user posted a photo or other update to his or her Facebook page and made it only available for a certain group of people, Facebook couldn't change its settings to make that photo more widely available without obtaining the consent of the user.
The company will also receive privacy audits for 20 years, according to the report.
Fallout From 2009 Incident
The deal is a response to complaints from a coalition of consumer protection groups and privacy advocates, including the Electronic Privacy Information Center, regarding a change to privacy settings Facebook inacted in 2009. Then, the company exposed information that was previously private, such as profile pictures and current city of residence, and it took away the option to restore some of that data to private settings.
Outraged users voiced their opinions, and in May of last year, Facebook restored the ability to keep certain information private and decreased the amount of information a user had to put forward.
At the time of the changes, Facebook said it made them in order to simplify settings, an attitude the 2009 complaint to the FTC said was deceptive.
Neither Facebook nor the FTC responded to TechNewsWorld's requests for comments.
More Presence, More Concerns
The complaints filed regarding Facebook's privacy policies are just a few of the many it and other sites have endured as more users worldwide adopt an online presence. Twitter underwent a similar slap on the wrist from the FTC after it failed to enact proper hacker security settings. Recently, Google and Apple came under attack for allegedly tracking customers via GPS features in their smartphones.
The more information people share online, the more concern there is about the personal information made public, and the legal side often has trouble keeping up.
"It's important to remember that the FTC is a national agency, but Facebook is a global business. When it comes to privacy laws, the U.S. is nowhere near as strict as other countries," Tim Keanini, CTO for nCircle, told TechNewsWorld.
People aren't just concerned about which Facebook friends could see their information, but are also starting to realize that third-party interests such as law enforcement or businesses trying to hit certain ad demographics can also be interested in every photo, message, receipt and scheduled appointment that is posted somewhere online.
In a recent case, a federal court ordered Twitter to hand over the Internet protocol addresses of three of its users because they were suspected to be connected with WikiLeaks.
"If you voluntarily use social networking tools, your IP address, and so your entire Internet history, must be revealed to the authorities. It is not just about what social networks do with your data, it is also about what the government thinks they have a right to look at," Pim Bilderbeek, principal analyst at GigaOM Pro and founder of Bilderbeek Consulting, told TechNewsWorld.
Eternal Vigilance
Whether or not legal regulations can keep up with social networking remains to be seen, but either way, it probably won't be the last regulation of this kind.
"I believe people are getting smarter, and that they are getting more tools from the social network providers to define with whom to share what and when. Regulation, in my opinion, should be about transparency on the side of the social network provider on who owns the data, how long they keep your data and with whom they share it," said Bilderbeek.
Though concerns about that lack of transparency are common, Facebook is globally expanding every day, and even the slightest finger-wagging from the FTC could disrupt the business of social networking as Facebook knows it.
"The real test of the FTC agreement will be in Facebook's implementation. No social media can implement strict user privacy controls without serious damage to their business model. Every social media platform is in the business of selling information about users to third parties," said Keanini.