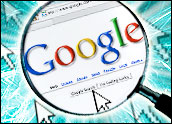 In yet another step into Microsoft territory, Google on Wednesday released a package of applications that directly compete with the software giant's Office suite.
Google is using its popularity in the search engine realm to garner attention for its Web 2.0 applications, Writely and Google Spreadsheets. Writely is a Web-based word processing program targeting Microsoft Word. Google Spreadsheets aims at Excel.
Dubbed Google Docs & Spreadsheets, the bundle is available free of charge. The programs allow users to create and share documents online within a Web browser, one of the promises of Web 2.0.
Integrating for Dollars
Rumors of a Microsoft Office killer started earlier this year. Google acquired Upstartle, maker of Writely, in March. The software allows you to edit documents online, then publish them via blogs and other Web sites.
Writely users can upload Microsoft Word, OpenOffice, RTF, HTML or text documents, or create a document from scratch. A WYSIWYG editor formats and spell-checks the documents online. Google is now dropping the Writely name.
Google Labs launched Google Spreadsheets in June. Google hopes integrating the applications, both of which are still in beta, will make online document sharing and collaboration easier.
However, does that mean easier than Microsoft Office? In its direct move to compete with its nemesis, Google is using Microsoft's own strategy against it: developing an integrated ecosystem of applications.
Much like the majority of PC consumers use Windows, Internet Explorer, Word, Excel and PowerPoint, Google hopes its search engine fans will use Google Docs & Spreadsheets, Gmail, Calendar, and the various other tools the search titan has to offer.
Neither Google nor Microsoft was immediately available for comment. Whether Microsoft has much to worry about remains to be seen, however.
An Office Killer?
"Google Docs & Spreadsheet is not an Office killer by any stretch of the imagination," Greg Sterling, Principal Analyst with Sterling Market Intelligence, told TechNewsWorld. "It's an interesting product that has some useful application, but it's not going to challenge or threaten Microsoft Office because it's not rich enough or complete enough at this point."
Security issues also arise in the Web 2.0 application discussion. Enterprises would be slow to adopt any program that could put their sensitive materials at risk, and even security-conscious individuals may shy away from Google's new bundle. Still, it will give Google users more reasons to keep coming back.
Google has dozens of online applications to its credit, and continues to develop new ones frequently. Sterling sees an opportunity for Google to make some unique bundles suited for the Internet that do not necessarily compete with Microsoft Office.
"For the foreseeable future, an online productivity suite is not going to replace Microsoft Office in the mainstream," he noted. It would be more interesting, he remarked, if Google took some of its other assets and tailored them to the Internet in a way that Office is not.
"That could mean Talk with IM or Mail," he said. "There are many possibilities."