Google has opted to delay the launch of its Nexus Q streaming media player.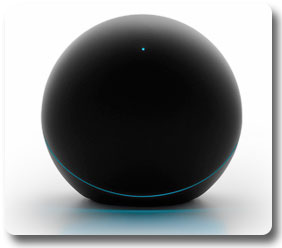 The Google Nexus Q
The company originally announced the orb-shaped entertainment device at its Google I/O conference in San Francisco in June. The Nexus Q runs the Android system and can only be controlled by users with Android smartphones or tablets. It connects to Google Play, the company's digital content hub, to stream content from the cloud.
Google's attempt to work its way into consumer living rooms was met with initial excitement, but early reviews of the product were generally lackluster. The company announced Tuesday that it will hone its features before an official launch. It did not say when the device will hit shelves.
However, customers that have pre-ordered the device won't have to wait. Google is no longer taking pre-orders for the Nexus Q, but consumers that have ordered it following the I/O conference will still receive the device — and they won't have to shell out the $300 that Google originally asked. The devices will be free.
Gimme More
One of the most common complaints from early Nexus Q reviews was its lack of content and functions, especially for a device priced at $300. Google wanted to focus on the sharing aspect of the device, since users could change and add songs via their Android handsets, but consumers were more concerned with the limited selection of content they had to choose from.
The Nexus Q only plays music, movies and TV shows from YouTube and the relatively light collection from Google Play. Though many streaming media devices still struggle with limited libraries, competing products such as Apple TV, Sonos, Boxee and Roku are able to offer more than Google — and for well under $300 — said Jia Wu, senior analyst at Strategy Analytics.
"Compared to Sonos music players, the Nexus Q can't stream music from Pandora and Spotify; for videos, it only has YouTube and Play Video," he told TechNewsWorld. "Content has been a big issue for Google TV, and Google faces this problem again for the Nexus Q. The hefty price tag is clearly another factor that will undoubtedly hinder its sales."
Race to the Living Room
The Nexus Q's formidable competition doesn't bode well for Google, said Avi Greengart, research director of consumer devices at Current Analysis, since its main competitors such as Apple and Microsoft are closing in on the home entertainment space.
"Right now, Google is far behind in the digital living room," Greengart told TechNewsWorld. "It made bold claims about Google TV adoption that it has not been able to back up. Meanwhile, Roku just got a $45 million infusion of cash and confidence, Microsoft's Xbox has an installed base of tens of millions and gets MagicGlass technology that ties mobile devices and provides a more immersive entertainment experience this fall, and Apple is selling more than a million Apple TV units a quarter."
Can Google Do It?
There's no simple fix for Google to work its way into that market affordably, said Greengart.
"The Nexus Q is an Android sphere with healthy A/V connectivity, so there are certainly plenty of things Google could do to improve it via software alone — though that may not improve the price point," he said.
On top of software fixes, it has to make content a priority, said Wu.
"Even if they improve the hardware significantly, content is a bigger issue, and they need to solve that." he said.
Until Google announces additional features to its device, one group that may be happy with the delayed release are the customers who preordered a Nexus Q as soon as they could. The device might not be at its best, but a free, new gadget is enough to keep many tech-savvy customers engaged, said Greengart.
"That's a really classy move," he said. "Anyone who ordered a Nexus Q after reading about it at Google I/O is a bleeding-edge early adopter who will not be put off by its newly designated 'development' state. Everyone loves free gear."
Google declined our request for further comment.