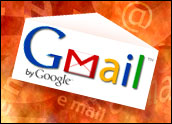 Google on Thursday released an enhanced version of Gmail for Mobile Devices, a free Java-based application that allows users to access their Gmail via a cell phone. The interface looks and feels like Web-based Gmail, but with features that are optimized for handheld devices.
"We realize the role mobile phones play as a key driver for balancing online and offline worlds," said Deep Nishar, director of product management at Google. The Gmail for Mobile service will "help people stay connected when they're away from their computers," he added.
Automatic Appeal?
As with the Web-based Gmail, Gmail for Mobile Devices offers search, conversation view, and automatic synchronization with the desktop version.
Google claims that Gmail for Mobile Devices offers improved access times (reportedly up to five times faster) and ease-of-use due to technology that automatically pre-fetches e-mail messages. The company has promised other improvements, such as reduced clicks and scrolling to access e-mail; fewer keystrokes for reading, composing, or searching mail; and support for attachments, including files and photos that can be automatically resized to fit the desktop on the user's phone.
"E-mail is a strategic application because it's a leverage point for other mobile content. So, if you establish a mobile e-mail relationship with a consumer, you can use that as a way to expose them to other things, whether that's search or content or advertising," Greg Sterling, principal analyst at Sterling Market Intelligence, told TechNewsWorld. "It's important for Google and other players to create the best user experience they can."
Competing for Mobile Mail
In the enterprise mobile e-mail market, Blackberry-maker Research In Motion continues to lead, but others are encroaching. Nokia and Microsoft doubled their market shares in 2006, according to Strategy Analytics. The research firm expects Nokia and Microsoft's combined 15 percent market share to at least double in the next 12 to 18 months.
Google is up against the market behemoth and traditionally Web-based e-mail players, such as Yahoo and Microsoft, for mobile market share. Google's challenge is to get users to switch to Gmail. Switching costs are high, however, and tasks such as updating contact lists with a new e-mail address can be tedious ones for users.
Once users have established an e-mail address, they will not switch readily, said Sterling. "Having said that, this is an opportunity for Google to get more Gmail users to try a new mobile-user experience. Google may also get some number of people to set up Gmail accounts so they can take advantage of the mobile service," he added.
Dealing With Sprint
Google also announced that Gmail for Mobile Devices can be downloaded directly from the Sprint PCS Vision(SM) or Sprint Power Vision(SM) home page.
"The deal with Sprint is interesting because the wireless carriers are theoretically scared of Google and Yahoo. What it means is that Gmail is available on the Sprint deck and you won't have to go looking for it," Sterling contended. "If you are a Gmail user, this is a welcome development."
Though the Google for Mobile Devices application is free, carrier-based mobile data charges may still apply when users check their e-mail. Currently, Gmail for Mobile Devices is compatible with all J2ME-enabled phones in the U.S. and works with a variety of carrier service plans.