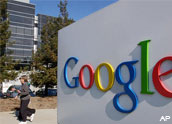 Debate is swirling aroundGoogle's soon-to-be-released spreadsheet program as consumers and industry analysts consider how it could impact allegiance toMicrosoft Excel.
Google Spreadsheet is a Web-based application that offers simple functionality in two common spreadsheet and data formats, Excel and CSV. Data can be manipulated, but more complex functions such as macros are not available.
Google Spreadsheet is not likely to spark a mass exodus from Excel. However, many users of the Microsoft product do not take advantage of all its available features, and a "light" application could be attractive to them. While Google is not directly competing with Microsoft, it is giving away for free what Microsoft sells in order to attract users to its own platform.
Web 2.0 Ploys
Google is leveraging Web 2.0, the World Wide Web's transition from a collection of sites to a full-fledged computing platform serving online applications to end-users. Some analysts predict Web 2.0 services will replace some computing applications that traditionally have sat on the desktop.
Google's spreadsheet initiative is in line with a Web 2.0 trend to deliver so-called Rich Internet Applications, Bernard Golden, CEO of Navica and author of "Succeeding with Open Source," told TechNewsWorld. Still, he doesn't expect customers who already own Microsoft Excel to trade it in for Google's spreadsheet.
"You have it, you own it, you know how to use it — why start with something new? On the other hand, I don't believe Google is pursuing a replacement strategy. Instead, they're pursuing a complementary use strategy," Golden noted. "In other words, they're offering a spreadsheet application well-suited for uses for which Microsoft Excel is unsatisfactory."
Is Excel Unsatisfactory?
While Microsoft Excel is terrific for a single user, it is less attractive for collaboration. There are two ways to share Excel spreadsheets — through e-mail and via Microsoft SharePoint Server. Both methods have inherent drawbacks, though, such as dealing with inconsistent versions and transmitting large files. Tracking and network management can also be challenging.
Google's offering, by contrast, may be less powerful, but it is also less complex and better suited for multiple users. With a single copy located on the Internet, users can avoid the problem of inconsistent versions. Web hosting avoids the problem of difficult access to an internally hosted server, Golden noted.
Driving Search Traffic
From Google's perspective, offering this kind of workgroup application also integrates well with its overall business strategy: gathering large numbers of eyeballs for targeted advertising.
"Down the road, users will begin to see ads focused on the topic of their spreadsheet — if they're tracking a construction project, they'll see ads for construction materials, contractors and the like," Golden said. "This application marries Google's interest with user needs for easy collaboration."
Displacing Excel
Tom Snyder, President of iNet Office, a provider of browser-based office applications, takes a more aggressive stance. He believes Google Spreadsheet will significantly displace Microsoft Excel as apps based on Ajax, or Asynchronous JavaScript and XML, gain prominence and usability.
"The Web-based Ajax applications industry is very young but maturing rapidly. The drawbacks being written about Google Spreadsheet can and will be overcome. The browsers are mature, robust, and capable of amazing feats," Snyder told TechNewsWorld. "The Web standards upon which Ajax applications are built have a long track record in all aspects of computing — even banking and finance."
All that is left is for the engineers to leverage those capabilities and refine their systems to be seamless, integrated and responsive, Snyder remarked. These capabilities will emerge as the historical shift away from desktops to Web-based software progresses.