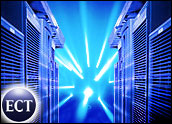 Have IBM and Hewlett-Packard outpaced Sun in the worldwide market for Unix servers? IDC declared it so on Friday, but Gartner's numbers tell a different story.
Generally speaking, factory revenue in the worldwide server market grew at 5.6 percent year over year to US$12.2 billion in the second quarter of 2005, marking the ninth consecutive quarter of positive overall revenue growth, according to IDC's Worldwide Quarterly Server Tracker. Volume server revenue grew 11.1 percent year over year and continues to represent the primary growth engine for the server market overall.
Revenue for midrange enterprise servers grew 4.3 percent year over year, marking the second consecutive quarterly increase in that segment. While the high-end enterprise server market dipped 3 percent year over year, sales of high-end Unix servers grew, demonstrating their resilience in the corporate data center as platforms for mission-critical workloads and workload consolidation, according to IDC.
"IT acquisition patterns are changing, and we are seeing the product mix of server investments change over time," said Matt Eastwood, program vice president of Worldwide Server Research at IDC. "Strength in midrange servers and Unix high-end servers shows that customers are balancing their scale-out volume server deployments with scale-up servers to handle business-processing workloads."
Sifting the Numbers
HP demonstrated strong server revenue growth and was the No. 1 vendor in worldwide server shipments for the 13th consecutive quarter, according to IDC's second quarter 2005 figures released on Friday.
But Gartner's numbers show Sun is still hanging on to its coveted lead. According to Gartner data, Sun has 33 percent of the $4.2 billion market, HP has 29 percent and IBM sits at 28 percent.
One thing is certain: Big Blue is gaining on Sun. While IBM's Unix revenue climbed 33 percent, Sun's declined 7 percent. HP gained 6 percent, according to Gartner's numbers.
Big Blue's Power
Sarang Ghatpande, vice president and senior analyst at Ideas International, told TechNewsWorld that IBM renovated its Unix Power line a few years ago with Power4 and gained a performance lead over its rivals. That gave IBM mindshare and put it on track to gain the market share it is grabbing today.
"IBM has demonstrated a commitment to delivering faster processors at predefined intervals," Ghatpande said. "That consistency has given customers assurances that IBM is going to continue to maintain its advantage."
That, combined with an early lead on dual-core processors, unique packaging, form factor and price performance at the mid-range, has positioned IBM well, according to analysts, and the company stands to gain more market share with the release of its Power5 Unix servers.
Hip Hip HP
Still, HP figures it has reason to celebrate. The company stands on IDC's figures that show it grew twice as fast as the market and took market share from both IBM and Sun.
"We are clearly pleased with the strength of execution in the second quarter, as evidenced by the solid growth in revenue across our server lines, especially our HP ProLiant and Integrity server businesses," said Mark Hudson, vice president, marketing, Enterprise Storage and Servers at HP.
HP is counting on Montecito to deliver huge performance benefits. But analysts said it remains to be seen Montecito can beat IBM's Power5 and keep customers from migrating to Big Blue.
"Montecito dual core has hyper threading, so it has all the right ingredients for a performance chip," Ghatpande said. "It doesn't consume huge amounts of power. That was a big concern with the earlier generations of Itanium."
Sun Still Innovating
Meanwhile, Sun issued a quiet press release claiming Gartner's numbers and IBM stayed out of the media fray altogether.
Who is the true leader in the Unix market? Analysts said it may take a few more quarters to shake out. The market share of the two Unix server market leaders are fairly close and the third place IBM is gaining ground quickly. IBM is the overall server market leader, and analysts do not expect either of the other companies to dethrone Big Blue.
But Sun is still fighting to maintain, or regain, depending on whose numbers you believe, its Unix server title. Analysts said Sun's Niagara offering is disruptive.
"There is nothing in the near horizon that will compete with the Niagara chip from Sun, but the missing ingredient in Sun's strategy is a roadmap," Ghatpande said. "The company needs to lay out release dates for new chips so that customers are able to make a bet on Sun. That is only one part of the equation, but it is a key one."