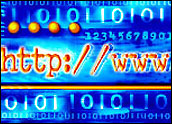 Inform Technologies today announced a Web site that lets online news consumers navigate through multiple news Web sites in one location. Inform.com went live today in a beta version.
Inform is the brainchild of Neal Goldman, founder of Capital IQ, who sold a similar information distribution tool for the financial industry to McGraw-Hill/S&P last year.
The free Web-based platform combines news reading, aggregation and search by distilling Internet news content into a mathematical language. Then, it serves content to consumers in a platform with one-click navigation and search functionality.
Beyond the user benefits, the company said Inform provides a framework for publishers seeking to increase page views and adapt to the changing habits of online news consumers.
"Inform's vision reflects bigger online news reading trends — topic-driven, personalized news consumption," said Michael Rogers, author of the MSNBC column "The Practical Futurist" and former vice president of The Washington Post Company's new media division. "Consumers and content providers are still trying to evolve the traditional newspaper model and figure out an easy way to read and present information on the Internet. Inform offers an interesting new option for both."
Marketing Meta-Tagging
Initially, the company said Inform will target people who know they have a "news problem" and are frustrated by reading news online — news junkies, sports fanatics, politicos, journalists, information specialists, consultants, and public relations and finance professionals.
The company said its proprietary technology collects content from thousands of sources and analyzes the entire text using an algorithmic processing engine. Through this process, Inform tags and scores each component of the article, identifying every topic, industry, organization, person, place and product mentioned throughout the entire article.
In technical terms, this process is called "meta-tagging" and the promise of consistent automatic meta-tagging has been heralded by publishers as the Holy Grail for online information retrieval.
"We convert news into math and the resulting metadata enables a new user experience," said Neal Goldman, CEO of Inform. "Scientists have been trying to create a common semantic, or invent a mathematical schema for describing the English language, for years. We're doing it."
Beyond RSS Feeds
Inform allows users to view online news in a traditional manner, then quickly dive deeper into topics in which they are interested. Unlike RSS feed summaries, the company said Inform searches and tags entire articles, returning highly-structured, relevant articles without the "noise" of traditional search results.
Maurene Caplan Grey, founder and principal analyst of Grey Consulting, told TechNewsWorld that Inform.com's ability to aggregate and target particular content to the reader is unique.
"Indeed, Inform is able to get what the reader wants in a more efficient manner than even Google or Yahoo," Grey said. "Google and Yahoo allow you to set up a personalized Web page but you are limited to whatever categories the search engine has available."
Grey said this could be an attractive advertising platform for companies who want to reach readers with very specific interests. Instead of paying four different online news sites, she said, advertisers could pay Inform.com one fee to get in front of highly-targeted audiences.
"If this works they way they say it does, then this is very attractive," Grey said, "and once the service gets a sizable subscriber base Inform would be able to develop a revenue model."