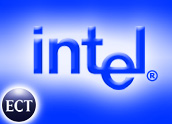 Intel made its PRO/Wireless 5116 processor available today, marking the release of the first chip based on the 802.16 WiMAX standard. WiMAX, which stands for worldwide interoperability for microwave access, will first be used to reach areas without DSL or cable modem infrastructure to expand the reach of the Internet, the company said.
Intel's latest processor may give wireless broadband the push it needs to become commonplace, according to one industry analyst.
"WiMAX will make wireless broadband a more viable proposition," Charles Golvin, principal analyst, Forrester Research, told TechNewsWorld. "While vendors have developed solutions that address most of the key challenges of wireless broadband, having a standards-based approach means that operators will be more likely to deploy since they needn't fear being tied to a single vendor's solution."
Golvin continued, "The most important implication is that many people who previously couldn't get broadband service will be able to in the future."
Other Systems
WiMAX is not a given, however, according to others.
"WiMAX and other wireless broadband technologies are a major inflection point in communications technology. They could potentially change the entire competitive landscape of communications," Jim MacGregor, principal analyst, In-Stat/MDR, told TechNewsWorld. But, he added: "Note that WiMAX is not the only technology vying for this market."
Several telecommunications operators are testing proprietary wireless networks. Intel said it doesn't expect the technology to become widespread until the end of 2006, but giving WiMAX a boost are the companies Intel is already working with. They include AT&T, Qwest, Speakeasy and TowerStream in the United States as well as telecoms in Europe, India, Africa and South America.
Where Infrastructure is Lacking
"It will have the biggest impact in parts of the world where fixed infrastructure (wired telephones) is less widespread — places like India, China, Indonesia, Africa, parts of Eastern Europe," Golvin said. "The demand is much more significant in these markets because broadband has limited availability, as does traditional phone service. In North America its demand is more limited to places where DSL and cable broadband service don't reach."
MacGregor said the price is just too high and the function too limited right now.
"WiMAX as it stands today is only intended for fixed point data communications. Thus, the most attractive market is in rural areas. The price for the equipment to the consumer, however, is still quite high. Even with the Intel chip, we will probably not see reasonable price points, (US$200-300) for a few years," he said.