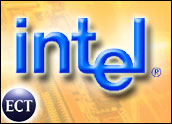 Intel announced today that it will slash prices on its processors used in mobile computers by up to one-third. The move comes as the holiday season approaches without any sign that consumer demand will grow or even remain steady, analysts said.
"They realize they're competing pretty heavily for every ounce of market share," Rob Enderle, principal analyst for the Enderle Group and a TechNewsWorld columnist, said. "But you have to figure that AMD is going to respond."
Prices Cut
Intel's Pentium M 755 chips, which had sold for US$673 per 1,000, are now $423, about one-third less. The M755 runs at 2GHz and contains 2MB of cache. Prices on the Pentium M 745 fell from $423 to $294, also about a third less.
Intel also reduced prices on its Centrino bundles between 11 and 34 percent. The bundles comprise a Pentium M chip, an Intel 855 chipset and an Intel Pro/Wireless wireless card. Pricing depends on the chipset in the bundle.
Intel regularly drops prices two to four times a year.
"The only thing that's new here is that Intel lowered the 'floor' prices on the Celeron M, indicating that they're trying to stimulate additional volumes for this part," Mercury Research president Dean McCarron told TechNewsWorld.
Little Marketing
Enderle said the problem is that there isn't a lot of demand-generation going on in the laptop market.
"The market isn't stalled because of too-high prices," he said. Consumers are no longer interested in high-end systems. They want the cheapest computer that will serve their needs, and that probably won't change over the holidays.
"It's looking like demand is going to be a little bit light," Enderle said. "We're just starting to roll into [the period] when the [marketing] campaigns hit."
There is still time for manufacturers to generate some buzz with successful ad campaigns, and that may give the PC and laptop market a slight uptick, he said.
Last week, Intel executives said they are expecting a weak holiday sales season. The company also announced disappointing third-quarter growth, but said it shipped a record number of mobile microprocessors.