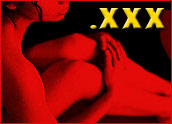 Five major Internet service companies on Tuesday announced that they are joining with the National Center for Missing & Exploited Children to launch a US$1 million campaign against child exploitation on the Internet.
AOL, Yahoo, Microsoft, EarthLink and United Online will fund a new Technology Coalition within NCMEC to develop and deploy technology solutions that disrupt the ability of predators to use the Internet to exploit children or traffic in child pornography.
Beyond financial support, the coalition companies also agreed to offer the full backing of their collective experience, knowledge and expertise in helping NCMEC address these issues.
"Child predators take advantage of Internet technologies not only to help distribute images of child exploitation, but also to attempt to conceal their criminal behavior," said NCMEC President and CEO Ernie Allen. "These leading companies have a wealth of expertise and technological tools that can help protect children and reduce the proliferation of sexually abusive images of children."
Four Principal Objectives
The Technology Coalition has four principal objectives: developing and implementing technology solutions; improving knowledge-sharing among industry members; improving law enforcement tools; and researching predators' technologies to enhance industry efforts.
"Similar tools have been used to protect users from other Internet-related threats, such as spam, phishing and viruses. Now they can also be applied to this fight against child pornographers," Allen noted.
Specifically, the group's partners will implement existing technologies and develop new ones that can detect and disrupt the distribution of known images of child exploitation on the Internet. They will also establish a centralized clearinghouse for known images of child pornography and other information that network operators can use to combat or block child pornography.
Additionally, the coalition will research and develop tools for law enforcement to assist in the location and identification of predators and distributors of child pornography and evaluate technologies used by child predators to exploit children and conceal their activity.
"As the Internet's importance in our daily lives has grown, so has the need for tools and technologies to better protect children from predators," said Dave Baker, vice president of law and public policy at EarthLink. "By joining with our peers and NCMEC, we can better assist law enforcement and empower the public to help keep children safe."
Addressing Privacy Concerns
Technology-based efforts to address child pornography have met with privacy concerns in the past. Privacy advocates seek a balance between protecting children and protecting private communications.
The coalition said its initiatives would be structured to ensure that privacy interests of Internet users are appropriately balanced with its mission to eradicate child pornography. The companies announced that an organizational conference would be held in July 2006 to draft its charter and to evaluate a timeline for identification and deployment of technologies.
"We always prefer to see companies finding workable solutions rather than governments imposing solutions that are rigid and unworkable," Leslie Harris, executive director of the Center for Democracy & Technology, told TechNewsWorld. "We are glad to see the companies working together on non-regulatory solutions. We are looking forward to learning more."
It may not be possible to eradicate all threats to children online, said John Ryan, chief counsel of AOL, any more than it is possible to protect children from all threats in the physical world.
"However, by better leveraging 21st century technologies, we believe it is possible to increase the chance that child predators will be caught and provide a deterrent to those who would be tempted to exploit children on the Internet," he concluded.