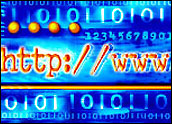 Most households that are not on the Web already have little intention of logging on. So says a study released by market researcher Parks Associates on Friday.
The study found few new households willing to subscribe to Internet services, which, the study predicted, would limit 2006 growth in overall Internet penetration to a meager 1 percent — from 63 percent to 64 percent by year's end.
"We are clearly facing a problem of demand, not supply," said John Barrett, director of research at Parks Associates. "Computers and Internet service have never been cheaper, yet many households still show little enthusiasm for the technology."
Won't Subscribe at Any Price
According to Parks' latest National Technology Scan, a survey of 1,000 U.S. homes, there are currently an estimated 39 million homes without Internet access. Among these, only 8 million have a computer, an obvious prerequisite for Internet adoption. Moreover, the majority of these PC households will not subscribe to an Internet service at any cost, the study said.
Only 2 million offline homes are planning to get Internet services in 2006, according to Parks Associates' report. Another 300,000 homes said they might subscribe if offered a cheaper service. At the same time, 14 million U.S. households do not have Internet service at home but access the Web at work or other locations, such as a library or an Internet cafe.
Just Not Interested
Reasons given for the lack of interest vary. "We present them with several possible reasons, and their response is typically 'none of the above,'" Barrett said.
Among households that will not subscribe to an Internet service at any price, 31 percent said having access at work is sufficient for their Internet needs.
Another 18 percent simply claimed, "I am not interested in anything on the Internet." Thirty-nine percent of households cited "other" reasons for their lack of interest.
In other findings, 42 percent of U.S. households currently have dial-up connections, and 4 percent plan to upgrade this year. Eighteen percent of those households with dial-up connections, however, said they do not intend to upgrade.
Some Skepticism
Some analysts aren't buying the numbers. "I have not seen any slowing reported by the major ISPs. Eventually it will slow down because there are only a certain number of users in the country, but I don't see it happening yet," telecom analyst Jeff Kagan told TechNewsWorld.
The Internet is becoming more accessible, more user-friendly and more desirable to more people, Kagan said. Today, consumers are able to download songs, movie clips and television shows, thanks to broadband access that was unheard of 10 years ago.
"The Internet is quickly becoming a broadband tool. Most people do not get value in a dial-up world anymore," Kagan said, noting that broadband adoption continues to increase while prices decrease.
The Rise of Broadband
Prices appear to be falling steadily for broadband access. AT&T launched an online-only offer that provides high-speed home Web access for US$12.99 a month. Market broadband rates are currently holding at around $29 a month, putting AT&T's marketing ploy in line with dial-up rates.
Broadband penetration continues to climb, though analysts have said the double-digit growth of recent years will slow as the numbers grow. According to Nielsen//NetRatings, more than 42 percent of Americans now have broadband access at home, with some 60 percent of the Web site visits in the U.S.before the holiday season of 2005 coming from broadband connections.
"What Parks is reporting makes sense if you are thinking about the Internet from today's perspective of speed, service and price," Kagan said. "The Internet, though, is evolving, with new services, lower prices and faster speeds. I see continued growth."