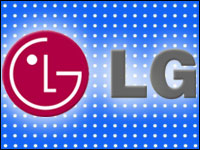 LG Electronics on Wednesday announced what it says is the highest-resolution smartphone panel to date. With a resolution of 2,560 x 1,440 and 538 pixels per inch, the new 5.5-inch Quad HD panel is the first Quad HD AH-IPS LCD panel for smartphones, the company says.
That resolution exceeds by a considerable margin the iPhone 4's retina display, which features 326 ppi, as well as the 1080p high-definition standard. Still ahead for resolution, however, is 4K Ultra HD, a newer standard for larger TVs that typically deliver a resolution of 3,840 x 2,160.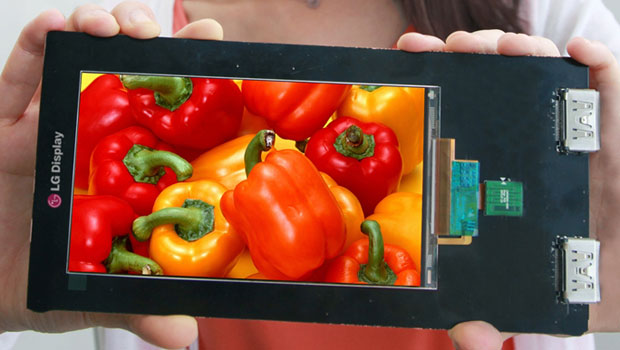 A high-resolution display such as the Quad HD panel is able to reproduce more delicate colors and offer better contrast and vividness compared with 1,280 x 720 HD displays, the company said. Quad HD puts smartphone displays more in line with Blu-ray video and can display a full view of PC-version Web pages without distortion.
LG did not respond to our request for further details.
A New Benchmark
There may be a greater need for LG to establish a higher resolution than there is a need for the resolution itself.
"Most of the brands and smartphone manufacturers are looking for some product differentiation," said Vinita Jakhanwal, director of mobile and emerging displays and technology at IHS iSuppli.
LG is looking to gain market share. In a report released last month by research firm Gartner, LG represents a 5.1 percent market share worldwide for smartphones. The company follows Samsung and Apple in sales.
"This is going to hopefully set LG apart from the rest of the pack as the leading display manufacturer," Ramon Llamas, IDC's research manager for mobile phones, told TechNewsWorld. "In the smartphone market you want to be known for something."
Functional Technology
Features and applications will have to catch up with the resolution, however, in order to make it worthwhile.
"There's a reason the iPhone was able to pack in the pixels," Jakhanwal told TechNewsWorld. "It came with the ability to pinch and zoom with the touchscreen. That resolution on a 3.5-inch phone wasn't that useful alone."
Higher resolution on a small screen might become useful for graphics professionals at first, with more applications down the line.
It could be useful "if you're in one of those situations where you have to zoom in closely," Llamas said — "if you have something in which the devil is in the details."
LG's 5.5-inch display is large for a phone and falls into that "phablet" category of smartphones. There is still room in between smartphones and large HDTV displays for the Quad HD display to fit into.
"I wouldn't stop at smartphones," said Llamas. "Consider the use for this on tablets and other areas of displays, on a laptop or on a store display."
Market Resolution
The phablet category has opened up the screen for more pixels, and in fact there are already devices with 440 ppi on the market.
"When you go to these sizes, you have the ability to pack in more pixels," Jakhanwal explained.
Currently, the demand for resolutions of 500 ppi and higher is coming primarily from manufacturers in Asia; devices offering those resolutions are likely to arrive on the market next year, he said.
However, LG and other manufacturers need to work on logistics such as power consumption and the processor chip that will run displays of such high resolution. Manufacturers, meanwhile, will also have to work on features that make the most of it.