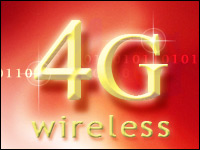 LightSquared is moving forward with its plans to create a faster 4G wireless network by switching airwaves after tests showed its previous system interfered with GPS systems, the company announced Monday.
The network innovator will use spectrum controlled by satellite company Inmarsat.
"Inmarsat is operating within approximately 2 megahertz (MHz). From Inmarsat's perspective, we have a spectrum coordination arrangement with LightSquared, and they've accelerated the availability of our spectrum," Chris McLaughlin, vice president of external affairs for Inmarsat, told TechNewsWorld.
The National Executive Committee for Space-Based Positioning, Navigation and Timing (PNT), which conducted a first round of tests which found interference, said the new developments would be monitored.
"Our understanding of the 'Inmarsat spectrum' is the lower portion of the same mobile satellite services band, which is suspected to cause interference to a number of GPS users, particularly those using precision applications — agriculture, surveying, space, geodesy, mapping, some infrastructure," Robert Hessin, deputy director of National Coordination for the PNT, told TechNewsWorld.
The wireless venture, backed by billionaire Phil Falcone, has goals conditioned by the FCC to serve possibly 100 million Americans by the end of 2012. Those numbers are expected to jump to 260 million by 2016.
The company says it's confident with its decision and feels its network and GPS systems can co-exist.
Not Quite There
LightSquared CEO Sanjiv Ahuja was quoted as saying the spectrum switch would cover 99.5 percent of the GPS interference the company had previously been experiencing. It's a large improvement, but the company said it's still working on that .5 percent.
"The goal here is to work out a solution with the GPS community in terms of design," Chris Stern, media relations for LightSquared, told TechNewsWorld.
Despite the road bumps, the company said it still feels confident the service can launch by next year.
But How?
Possible solutions have been suggested by various analysts, engineers and experts. They include filters, design changes and different antennas, which Stern said are all possible answers the company is continuing to investigate.
Another concern is federal approval. Since the project is under certain terms regulated by the FCC, if test results aren't met, LightSquared could face a forced shut down.
The PNT, which conducted a first round of tests that found interference, say it'll keep their eye on LightSquared as solutions are brought to the table.
"Absolutely, we'll need to continue to assess the impacts of their proposals as we go forward," Hessin told TechNewsWorld.