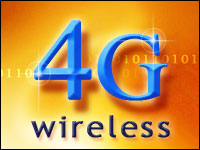 LightSquared's plans for launching a faster wireless network have been hampered by new government tests that show the broadband network could interfere with GPS systems.
The proposed wireless network, being developed by LightSquared, is supposed to be the fastest way yet to access a broadband network. Approved in January by the Federal Communications Commission (FCC), the network was intended to be a 4G network that could compete with the ever-growing marketplace of speedy networks launched by companies like AT&T and Verizon.
The new network would then wholesale access to other companies. The FCC projected it could serve 92 percent of households by 2015.
New test results compiled by the National Executive Committee for Space-Based Positioning, Navigation and Timing (PNT), however, show the signals could interfere with crucial GPS systems used for aviation, military purposes and more. Widespread interference of the kind found in the tests could be detrimental to the security of GPS systems already in place.
The PNT plans to continue research and issue further findings by June 15.
Race for Matching Supply and Demand
With the rising popularity of smartphones and other devices tablets becoming more mainstream, demand for a faster, more reliable wireless network has soared.
"The smartphone Big Bang has taken place. We cannot put it back in the bottle," telecom and wireless analyst Jeff Kagan told TechNewsWorld.
The question is whether technological developments can keep up with the increasing demand.
"The marketplace seems to be screaming for it. However, the technology carriers are rolling out is not really 4G. It is faster than 3G, but not fast enough for 4G. Of course, they are calling it '4G' anyway," Kagan said.
Next Step
LightSquared acknowledged the test results and noted it plans to continue testing in order to cooperate with GPS signals.
"We are confident that there are any number of mitigation strategies along these and other lines that will allow us to coexist with GPS," Jeff Carlisle, EVP of regulatory affairs for LightSquared, told TechNewsWorld.
Other solutions put forward included limiting the airwaves that LightSquared would be permitted to use, moving the company to a different part of the broadband spectrum, or installing enhanced filters on GPS receivers.
The effectiveness of these solutions is being debated.
"This is not an easy problem to fix, mainly because a GPS receiver needs all the signal it can get, especially when operating in adverse locations such as a dense metro area," Peter Curnow-Ford, tech analyst and partner at Viatec Associates, told TechNewsWorld.
A viable compromise could happen if LightSquared could still function with a reduction in strength that would minimize interference, he speculated. Using advanced antennas to direct the signal to the location where the ground station is situation could also work, but that would not be a solution for the immediate area surrounding the ground station.
Filters would be a trickier resolution.
"Normally filters can be used to reduce this interference; however, fitting the filters to the LightSquared satellites may adversely impact their coverage and make their business model unworkable, and fitting filters to a GPS device can only be done at the design stage," said Curnow-Ford.
Whatever the answer may be, the FCC plans to continue to support the development of the network.
"The U.S. government recognizes the importance of the President's Broadband Plan and will continue to support efforts to implement any solution that does not compromise our national or economic security," Robert M. Hessin, deputy director of National Coordination Office for Space-Based PNT, told TechNewsWorld.
In addition, timing and budget restraints could be a 4G killer.
"With the smart engineers in the world, I am convinced there is a solution. The question is when will it come and when will LightSquared launch. If it waits too long, the wave might pass them, and the need for their services may drop as new solutions come forward," said Kagan.