Los Angeles is moving forward with a plan to establish a high-speed fiber network across the entire city, according to a report from Ars Technica.
Beginning next month, the Los Angeles Information Technology Agency will issue a request for proposals to bring access to a high-speed fiber network to every residence, business and government entity in the city limits, the publication learned.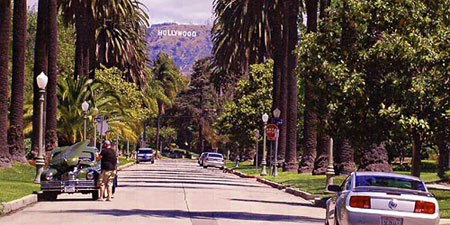 Los Angeles reportedly wants its 3.5 million residences and businesses to have free access to the network at speeds of 2 Mbps to 5 Mbps. Higher-speed tiers — up to 1 Gbps — could be subsidized by advertising or fees. The network also could be used to power free public WiFi hotspots.
The city expects the buildout to cost between US$3 billion and $5 billion, Ars said — and that cost would be footed entirely by the vendor.
Curating a Creative Hub
The city is likely hoping that its efforts to provide speedy Internet will attract people of all professions to locate there, said Joel Espelien, senior analyst at TDG Research.
"This is a bold move by Los Angeles to try and create a citywide platform for creative innovation," he told TechNewsWorld. "In today's mobile society, the creative class has more choices than ever before about where to live. LA is clearly hoping that free bandwidth may sway the next Spielberg or Tarantino to choose LA over New York or Hong Kong."
Los Angeles isn't alone in recognizing the incentive value of offering high-speed Internet to citizens. Google has started rolling out its ultrafast fiber network service, Google Fiber, to U.S. cities including Provo, Utah and Kansas City. AT&T recently announced plans to launch its high-speed Internet service, GigaPower, to a few neighborhoods in Austin starting next month.
Unless Google alters its service to include businesses rather than limiting it to residences, it will not be considered for the initiative, the Los Angeles Information Technology Agency reportedly said.
Angelenos: Don't Hold Your Breath
LA's fiber network initiative could play out differently than the efforts from a company like Google or AT&T, said telecom analyst Jeff Kagan.
"Cities and companies are motivated by different things," he told TechNewsWorld. "Cities want to provide for their people, but don't have the expertise they need. Companies have the expertise but are motivated by profit."
Courting a vendor to provide the Internet connection could require lengthy negotiations and prolong the ultimate rollout of a citywide fiber network, said Espelien.
"The vendor will likely get an exclusive advertising platform to a huge and influential population," he noted. "That certainly has value, but it's not clear whether it justifies this type of massive investment."
In addition, the physical and technical challenges of building such a network in a large, highly populated area can't be overlooked, Espelien added.
"One issue is sustainability," he pointed out. "Can a service like this work not just in year one, but in year five or 10? Also, Los Angeles is a huge city that covers a large geographic area, including canyons and steep hillsides. It's not trivial to lay physical infrastructure in a city of that size."
Overall, the plan is a bold and ambitious, said Kagan, but LA citizens shouldn't hold their breaths for free Internet access, as there are many hurdles to clear.
"We have seen cities try to bring Internet to their citizens time and time again over the last decade, and we have seen them fail, time and time again," he told TechNewsWorld. "Will this be any different? I hope so, but I have to hold my judgment until it becomes real."