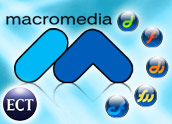 In a move to compete against WebEx, IBM and Microsoft, Macromedia launched today an updated version of its online conferencing and collaborative Web communications software, Breeze 5.
In addition, the company announced a strategic partnership with Premiere Global Services for a new, integrated teleconferencing service.
Breeze 5 leverages Macromedia's Flash Player in an attempt to make online conferencing more user-friendly, according to the company. Breeze includes features like Voice over IP, on-demand video, and real-time, multipoint video conferencing.
The Premiere partnership allows Breeze 5 customers to control audio and access conference calling directly within the Breeze meeting room interface, while Premiere clients can tap into Web communications to enhance their audio conferences.
Taking Off the Gloves
"With Macromedia Breeze 5, we're taking off the gloves and showing the industry the way Web communications should be done," said Stephen Elop, CEO, Macromedia. "Breeze 5 now has everything organizations need to fully realize the benefits of accelerated and more effective training, marketing, selling, and enterprise conferencing."
Microsoft and IBM may have something to say about that. Microsoft has deployed 400 million copies of its Office software, which it uses as a launching pad for various communications vehicles, like Web conferencing and instant messaging. And Big Blue's Lotus has been around the collaboration block a few times itself and has plenty of faithful users of its own.
Wainhouse Research analyst Paul Ritter told TechNewsWorld that Macromedia indeed faces some stiff competition. But, he added, Macromedia has a few things going for it.
"The release of Macromedia Breeze 5 moves Macromedia into a horse race with Microsoft, WebEx, and IBM," Ritter said. "In the midst of other major online communication providers, Breeze clearly takes advantage of Macromedia's strong legacy for richness and ease of use. The combination of live Web conferencing with seamlessly integrated, on-demand, rich media capabilities provides a comprehensive solution for business users."
Training in a Flash
Ritter said Macromedia has another advantage: 500 million devices that can view Flash content and several million developers that use various Macromedia applications. Then there's the training expertise that will help break through the learning curve that has historically hindered Web conferencing adoption.
Breeze 5 allows training professionals to deliver live and self-paced training through multi-course curriculum management, full-screen video, tracking and reporting, and expanded question and quiz types.
"Macromedia has a long history of rich-media training tools for creating content," Ritter said. "That helps the company's cause in terms of being recognized in this space as a viable alternative to some of the other solutions vendors."