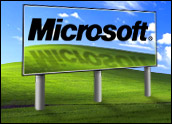 A week after Microsoft unveiled its so-called "iPod killer," Zune, the software giant has turned its attention to another potential competitor, YouTube.
Microsoft on Tuesday announced the beta release of Soapbox on MSN Video, a user-uploaded video service that lets video enthusiasts upload and share home movies within an online community. Microsoft plans to integrate Soapbox throughout its portfolio of online services, including Windows Live Spaces and Windows Live Messenger.
Introducing Web 2.0
Some have wondered how Microsoft's vision for Web 2.0 would translate to actual products and services. Soapbox is one answer. It uses Web 2.0 technologies — browser-based applications rather than desktop software — to allow users to upload videos in all major digital video formats.
Viewers can also search, browse through 15 categories, find related videos, subscribe to RSS feeds, and share their favorites with their friends — all without interrupting whatever video they are watching.
Finally, taking a page from YouTube, Soapbox allows users to rate, comment on and tag the videos they view, share links with their friends via e-mail and install the embeddable Soapbox player directly on their Web site or blog.
Invitation-Only Access
The beta version of Soapbox on MSN Video is available on an invitation-only basis in the U.S. Access to the beta will expand over time to allow existing beta testers to invite a limited number of friends to join in. Users need Internet Explorer 6 or later running on Windows XP, or Firefox 1.0.5 or later running on Windows XP or Macintosh OS X, to use the technology.
MSN Video is one of the largest video-only streaming services on the Web. More than 11 million unique users per month watch videos there, according to Microsoft. MSN Video enjoys more than 50 advertisers.
Overall, MSN attracts more than 465 million unique users worldwide per month. With localized versions available globally in 42 markets and 21 languages, MSN is hoping to find its place in this emerging model for amateur video exchanges.
Jumping on the Bandwagon
For all the well-known entertainment brands flocking to put video content online, there is still tremendous uncertainty about how video will shake out on the Internet, according to JupiterResearch analyst Joe Wilcox.
Indeed, only recently have broadcast networks such as ABC found success streaming TV shows, and Apple's iTunes started offering full-length Hollywood movies just this month. However, YouTube's seemingly overnight success has industry giants closely watching the space.
"Microsoft has jumped on this bandwagon, uncertain where it's going, but figuring that it's important to be on board. Microsoft wants to have a presence so that when the business models are worked [out], it can potentially be a player," Wilcox told TechNewsWorld. "Microsoft is likely to make this bigger than Web 2.0. What happens if Microsoft makes these videos available through Zune?"
That's a question that Apple executives may not want to see answered.