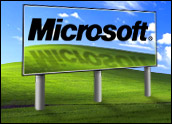 Microsoft made the first beta of its new file system available to the Microsoft Developer Network ahead of schedule. But analysts still have questions about the functionality of the program.
WinFS is a relational file system for Windows. Microsoft calls it an essential piece of its Integrated Storage strategy that bridges the gap between file systems and databases. In other words, the system offers efficient searches for files.
Microsoft said WinFS will allow developers to use its unified Item Data Model across applications, present new relational organization constructs for data, and create applications that exploit data more powerfully.
"It's a big milestone, shipping WinFS Beta1 and being able to reconnect with a broader set of developers on what we are building," Quentin Clark, head of the program management team for WinFS, wrote on his blog. "WinFS is alive and well, and with Beta1 we are anticipating lots of feedback to help us continue to refine WinFS."
Repositioning WinFS
Some analysts are already offering feedback, or at least asking questions. It seems Microsoft initially planned WinFS as a Longhorn-compatible document search tool for the desktop. Now the software giant is repositioning the tool as a way for desktop applications to gather information stored in a common database.
This would allow a user to click his or her own card in a central address book and transfer information to the appropriate place in an e-commerce application, for example.
Michael Cherry, senior analyst with Directions on Microsoft, told TechNewsWorld he'd like some clarification on how WinFS either enhances or works with the search tool Microsoft plans to include in Vista.
"Microsoft should just out and out state how WinFS and the search tool planned for Vista come together," Cherry said. "Everybody accepts the need for search and for this kind of a powerful tool to help us organize our data. Microsoft has still made that a pillar of Vista. But what does this mean?"
Developer Access
The analyst said the good news is that WinFS is in the hands of developers. Microsoft had pulled it out of Longhorn about a year ago in order to keep the target release date of its next operating system on track for 2006.
The WinFS beta is an add-on to Windows XP, but Microsoft said WinFS will still be in beta form when Vista finally ships. Microsoft may eventually make the program available for Vista only. But that would present another question, said Cherry.
"It appears that Vista is going to be delivered first, so the question is, will whatever virtual folders we create in Vista work with WinFS when it's delivered or are we just wasting our time? Should we wait for WinFS?" asks Cherry. "Knowing which one would be the best for us to use would be really good for consumers."
Seeking Clarity
Cherry is shining a light on a potential eventual frustration for end-users. Why is there such a lack of clarity surrounding Microsoft's search tools?
One reason may be that there are different groups working on the search issue within the company. MSN focuses on desktop search, Windows has a search team, and Cherry figures Exchange may have its own search initiative as well.
"Microsoft is always talking about integrated innovation," Cherry said. "This doesn't appear to be integrated innovation. We don't seem to have a single story on search."