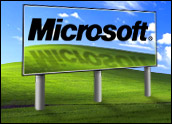 Microsoft today announced plans to deliver a consumer subscription service to provide automated protection, maintenance and performance tuning as an all-in-one package for Windows-based PCs. Windows OneCare is being designed to address core safety concerns such as worms, viruses and spyware.
According to IDC, the need to identify and eradicate spyware programs will drive anti-spyware software revenues from US$12 million in 2003 to $305 million in 2008.
Virus encounters, virus disasters, malicious code — and the recovery time and cost associated with these events — are on the rise, according to Cybertrust division ICSA Labs.
Going on the Defensive
"Windows OneCare is the next major advance in our ongoing efforts to help keep consumers' Windows-based PCs 'healthy' in a way that's simple and as worry-free as possible for them," said Ryan Hamlin, general manager of the Technology Care and Safety Group at Microsoft.
"We're designing the service so it will continually update and evolve over time, helping to ensure that our customers will have the most complete and effective protection and safety services in place every time they turn on their PC."
Basex CEO and Chief Analyst Jonathan Spira told TechNewsWorld that Microsoft's entry into this market will stimulate even more competition.
"There are two sides to this," he said. "One is that Microsoft probably knows best how to protect its systems. The other is that Microsoft is charging its customers to protect its systems from flaws which may have arisen from design issues."
Dr. Microsoft Makes House Calls
In addition to providing automatically updated anti-virus, anti-spyware and two-way firewall protection, OneCare will also span broader PC health issues, including helping protect electronic assets such as digital photos, music, financial data and software and guarding against performance degradation and system clutter that can result from heavy use.
OneCare will allow PC owners to automatically carry out periodic maintenance tasks such as disk cleanup, hard-drive defragmentation and file repair. The service also will offer boot-time information and proactive support tools to help improve the customer experience.
Windows OneCare will enable automated backup of files by category on CD and DVD, along with the option to back up all files on the system or only those that have changed since the last time the action was performed. If files are accidentally deleted or corrupted on the PC hard drive, the service is designed to restore saved versions or map them on a new PC.
Microsoft has been developing the service for three years to run on its Windows XP with Service Pack 2. OneCare is initially being distributed to Microsoft employees this week as part of an extensive testing and development process before broad public beta availability scheduled for later this year.