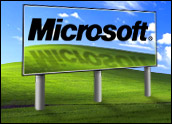 Microsoft plans to provide eight patches, some of them critical, when it delivers its monthly batch of security updates next Tuesday.
In a notice posted to its Web site, Microsoft said critical fixes for Windows, Office, MSN Messenger and Exchange would be released. Five of the eight patches are for Windows.
"Unless it has to roll out immediately because the exposure is too great, then Microsoft aggregates and rolls out patches all at one time so folks can actually deploy them in one session," Rob Enderle, principal analyst at the Enderle Group, told TechNewsWorld.
Focus on Security
In addition, Microsoft will release an updated version of the Microsoft Windows malicious software removal tool. Cybertrust division ICSA Labs' 10th Labs Virus Prevalence Survey shows that malicious code is a growing problem, with 91 percent of respondents indicating they believe malicious code is "somewhat worse or much worse" than in 2003.
"The malicious software removal tool is part of Microsoft's accelerated security program," Enderle said. "It is not a replacement for anti-virus product, but there are an awful lot of people out there who don't run anti-virus software and at least this allows them to remove some of the malicious software that they may have picked up over time."
Two non-security, yet high-priority updates for Windows will also be made available via its automatic Windows Update Service.
Expanded Information
The software giant also said it would expand information provided about the monthly "Patch Tuesday" releases in response to consumer feedback.
Microsoft will include information about the release of an updated version of the Microsoft Windows Malicious Software Removal Tool and information about the detection tool applicable to the upcoming security updates.