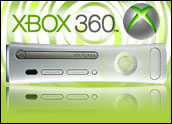 Microsoft claims its Xbox 360 promises an all new gaming experience, but the company has ensured that the sound will remain the same by re-upping its deal with Fonix Speech for voice recognition technology.
Fonix already provides the voice recognition for Xbox games such as the Tom Clancy series including Rainbow Six 3, Rainbow Six 3 Black Arrow, Rainbow Six: Lockdown and Ghost Recon 2, all published by Ubisoft. Delta Force-Black Hawk Down, by Novalogic and SWAT: Global Strike Team, by Vivendi Universal Games, also use the voice command system.
Expanding Possibilities
"Fonix looks forward to contributing to a new generation of videogames as developers use Xbox 360 to showcase greater possibilities for voice recognition in games," Tim K. Hong, vice president, Fonix Games, said in a statement.
Financial terms of the deal were not released.
The continued relationship with Fonix is another step toward the backward compatibility with Xbox that Microsoft promised, but it is not a unique feature. The differentiation will come from the game developers, one analyst said.
"A fighting game is about mashing buttons where a real-time combat strategy game will benefit from the ability to coordinate non-player characters — think military command-and-control," Jay Horwitz, senior analyst, Jupiter Media, told TechNewsWorld.
Nothing New
Microsoft also has been using voice recognition in its Xbox Live gaming environment since late 2002. Players can talk during a game or while watching movies or listening to music in a virtual room. Voice recognition capability has been included in games as far back as Sega's Seaman, released in 2000.
One highly anticipated Xbox 360 game, "Gears of War" from Epic Games, will include voice commands.
Sony's PlayStation 3 and Nintendo's Revolution next generation game consoles, due out in early 2006, will also be capable of voice recognition. Nintendo's handheld DS can also recognize voice commands. Xbox 360 is scheduled to hit the stores in time for the holiday shopping season.
Horwitz said the feature offers benefits to developers as well as gamers. "This is a nice feature, and any way that the platform supplier can standardize functionality offloads developer effort for those that wish to use it in their games," he said.