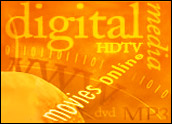 Computer network equipment maker Juniper Networks and Microsoft on Monday announced a joint effort to deliver high-performance security solutions to protect Internet Protocol (IP) networks, services and applications.
Specifically, the companies are collaborating to provide end-to-end security to address the current and emerging needs of their service provider customers. With this agreement, Juniper can offer IPTV network security solutions to customers of Microsoft TV IPTV Edition.
The Microsoft TV platform is a family of software solutions that help network operators create and deliver new digital TV services to consumers. The Microsoft TV family supports services like interactive program guides, digital video recording, high-definition TV, on-demand programming and IPTV services.
IPTV Momentum
"As the Microsoft TV IPTV Edition platform continues to gain momentum with leading service providers worldwide, Microsoft is committed to building upon its IPTV solution with leading technologies that will contribute to the success and adoption of IPTV services," said Christine Heckart, general manager of marketing for Microsoft TV.
In Microsoft's estimation, Juniper delivers a "unique security solution" for the IP infrastructure that will add a layer of network security and enable operators to more reliably use IP networks to deliver a range of next-generation television services and experiences.
Guarding Against Threats
The Juniper Firewall and Firewall IDP (intrusion detection and prevention) product platforms complement the Microsoft TV IPTV Edition content security mechanisms to help protect the infrastructure from malicious traffic and attacks such as worms, trojans, spyware and application layer threats, the companies said. Juniper will also provide various security consulting services to help operators assess service infrastructure vulnerabilities and design network security solutions.
"As providers continue to bundle IPTV into their multiservice offerings, the highest levels of quality, performance and reliability are required to both help secure the network and assure the subscribers' experience," said Rob Sturgeon, executive vice president, Security Products Group, Juniper Networks. "This alliance with Microsoft enables us to address these requirements and be a part of their ecosystem that delivers an end-to-end IPTV solution to service provider customers worldwide."
Protecting Customers
The Juniper-Microsoft alliance is a good deal for both companies as well as for IPTV customers. Juniper has an opportunity to make inroads into cable operators' triple or quadruple plays, which may include high-speed data, telephony, TV and wireless services. At the same time, Microsoft is protecting its accounts, and customers have assurance of that protection, said Colin Dixon, senior IPTV analyst with The Diffusion Group.
Still, worms, Trojans and other bugs are not the No. 1 issue for IPTV stakeholders, Dixon told TechNewsWorld. "Typically the IPTV fabric is run on a private network. There is a possibility that there can be an attack because all the networks ultimately interconnect. Removing that threat is important, but it's not the key issue," he noted.
The hot IPTV topic these days, rather, is protecting the copyright of content holders, he said. Microsoft uses its own Digital Rights Management software to ease that concern for content providers that deploy programming over its network.