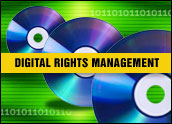 In a victory for mobile operators, MPEG LA, which includes electronics giants Sony and Philips Electronics, said today it will cut its proposed antipiracy software royalties by one-third per electronic device.
The decision marks the group's response to feedback that high tariffs could stifle the growth and innovation of the digital music and video markets.
Too High
Specifically, the GSM Association of Mobile Operators, which serves more than a billion mobile users, complained about the initial price of US$1 per device and 1 cent per transaction for use of the Open Mobile Alliance's digital rights management technology that protects music and video copyright holders.
Under the revised license terms, royalties for the right to make and sell OMA DRM 1.0 devices will be 65 cents per device. MPEG LA proposes 25 cents per mobile device subscriber per year regardless of the number of digital files downloaded.
Seeking Balance
MPEG LA Chief Executive Officer Baryn S. Futa said the compromise was made possible with the wireless industry's cooperation and strong show of interest in the group's digital rights management technology. The adjustedroyalties, he said, are an appreciation of relevant market conditions.
"The terms announced today strike a balance between users' interest in reasonable access to this opportunity-enabling technology and patent holders' interest in a reasonable return on their research and development investments," said MPEG LA Chief Executive Officer Baryn S. Futa.
"That balance allows DRM technology leaders to offer a single license for the convenience of the market as an alternative to negotiating separate licenses."
More Cuts Looming?
Ovum vice president of wireless telecoms Roger Entner told TechNewsWorld that he's not surprised MPEG backed down.
"RealMedia or Microsoft's Media Player standards also have digital rights components in them," Entner said. "MPEG was on the verge of not being included at all and saw the potential for digital rights management to become a duopoly instead of a three horse race."
Is this the end of the story? It may be for now, but Entner said when the volumes increase, we could see another round of the MPEG LA-versus-GSM debate.
"When consumers start downloading billions of music and video files, the wireless carriers are probably going to come back to MPEG and ask for a volume discount," Entner said. "It's the typical posturing that goes on in the business world. They are trying to get the best deal possible."