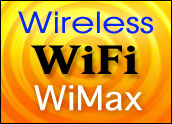 Nikon this week announced two WiFi-enabled digital cameras, the Coolpix P1 and P2. The models allow consumers to immediately transmit images wirelessly directly to a computer or printer adapted for wireless printing.
Analysts said the Coolpix eight-megapixel P1 and the five-megapixel P2 are indeed the world's first digital cameras with built-in WiFi capabilities. Kodak had announced a WiFi digital camera at the last Consumer Electronics Show that would do far more than Nikon's model, but has not yet brought the camera to market.
"The new Coolpix P1 and P2 literally pull the plug on digital imaging while highlighting Nikon's commitment to providing consumers with the latest in digital imaging technology," says Bill Giordano, General Manager of Marketing for Nikon. "These models give consumers the freedom, with the push of a button, to immediately share and print their images like never before."
Wireless Imaging
Eliminating the need for extra wires or cables, the new models allow consumers to send images from the camera direct to a selected computer or printer within a range 100 feet.
Users can wirelessly transfer and view images in a variety of ways. For example, in Shoot and Transfer Mode, as images are taken, they are transferred immediately to the computer. In Easy Transfer Mode images can be transferred by a specific date, individually as marked, or manually transferred to a computer after they are taken.
Jupiter Research analyst Michael Gartenberg told TechNewsWorld that the new Nikon offerings are an example of the increased innovation in digital photography as vendors try to differentiate themselves beyond megapixels. But it remains to be seen how great the demand for a WiFi camera will be.
"People who do want WiFi functionality are looking for much greater functionality, meaning the ability to go directly from camera to send pictures via e-mail or post pictures directly to a Web site, not just the ability to use WiFi as a cable substitute," Gartenberg said.
Built by Nikon
The P1 and P2 come with a free copy of Nikon PictureProject 1.6. The latest version of PictureProject offers allows users to import wireless images automatically into a slideshow as well as tools to edit, organize, design and share images.
The camera also feature functions found in its other products. For example, the Face-Priority AF function makes certain that faces remain in focus when shooting portraits by automatically sensing the presence of a human face within the frame and setting accurate focus accordingly.
The In-Camera Red-Eye Fix technology automatically detects and corrects red eyes in an image while the D-Lighting function automatically compensates for insufficient flash or excessive backlighting. Blur Warning will alert the user that a shot has been compromised.
The P1 and P2 offer a 3.5x Zoom-Nikkor Glass lens with a focal range equivalent to that of a 36-126mm lens in 35mm format. Both models feature Aperture-Priority Auto mode with 10-step manual control in 1/3EV increments and 11 of the camera's 16 Scene Modes are Advanced Scene modes.
The Coolpix P1 and P2 will be available in September 2005 with retail price of US$549.95 and $399.95, respectively. The Wireless Print Adaptor (PD-10) will beavailable in October 2005 for $49.95.