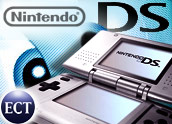 Opera Software seems to have a browser for just about every occasion. Now, the Norwegian software maker has added a new device to its list: Nintendo DS.
Opera on Wednesday announced an agreement with Nintendo to provide a browser that will allow video game lovers to surf the full Internet from their handheld systems.
"The incredibly popular Nintendo DS is already WiFi enabled to support real time gaming, so adding Web browsing capabilities was a natural evolution for this device," said Opera Software Executive Vice President Scott Hedrick. "Gaming devices are growing more advanced and a great Web experience is becoming a product differentiator for gaming manufacturers."
Browsing for Fun and Games
The Opera browser for Nintendo DS will be sold as a DS card. Users insert the card into the WiFi-enabled Nintendo DS, connect to a network, and begin browsing on two screens.
Nintendo DS gamers will use a browser based on the same core as the Opera desktop browser. With an on-screen keypad and stylus, users can navigate the Web from their Nintendo DS with PDA-like functionality.
"Opera exceeded our expectations with its user friendly interface, quick access to all your favorite sites, ease of use and, most importantly, in making the best use of the Nintendo DS system's unique double screens and touch screen features," said says Masaru Shimomura, Deputy General Managerof Nintendo's R&D Department.
DS Success
Earlier this year, Nintendo reported that 13 million Nintendo DS systems were sold to consumers around the world within just 13 months of its debut in November 2004. Nintendo DS combines dual screens, touch screen, voice recognition and wireless and WiFi communications capabilities.
According to an independent market research company in Japan, Nintendo DS has become the fastest selling video games machine to top the 6 million sales mark in Japan in just over 14 months since its Japanese debut, breaking the old record held by Nintendo's Game Boy Advance.
Now, Nintendo is upping the competitive ante with browsing capabilities.
"Within just five seconds of turning on the system, the Nintendo DS is already fully operational," Shimomura said. "This makes it the ideal device to enable people to swiftly obtain the latest information from the Internet, wherever they are."
A Good Question
Some analysts are skeptical about Nintendo's move.
"I've seen Nintendo in the past throw some features on the Gameboy in Japan and for whatever reason they never bring it to America. My first reaction is that it's interesting, but what are they really going to do with it?" IDC Analyst Shelley Olhava asked TechNewsWorld.
Other analysts believe it is a good move for both sides. Nintendo gets a compelling browser that competes well against Sony's PSP offering, said Current Analysis Senior Analyst Brad Akyuz, and Opera gets vital visibility.
"Opera offers Nintendo DS users a lot of flexibility. They can go to any site they want and view it in its original format," Akyuz noted. "This will give Opera great exposure among gamers, who can be considered technophiles. Opera definitely needs exposure among consumers in order to become apredominant player in the mobile browser space. "