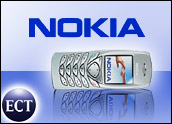 In a move to enter a realm dominated by Research in Motion (RIM), Nokia today unveiled software for delivering corporate e-mail to mobile devices.
Dubbed Nokia Business Center, the application consists of server-side software and a choice of two different device clients. The Java-based client software is designed to work with Nokia's 9300 and 9500 Communicator smartphones, among others. Nokia Business Center will support Microsoft Exchange Server 2003 initially, with support for Lotus Notes and Domino to follow.
Wide-Open Market
The mobile e-mail market is vast and untapped, according to analysts. In a recent survey among IDC's Mobile Advisory Council members whose organizations had mobilized at least one business function, wireless e-mail was virtually universal, having been deployed by 82 percent of these organizations. Still, industry experts report there are 650 million corporate e-mail inboxes in use today, while current corporate mobile e-mail subscribers number less than 10 million.
"Worldwide enterprise wireless e-mail adoption has only begun to scratch the surface, just as a fraction of the hundreds of millions of corporate e-mail seats that have mobile access in the world is approaching 2 billion wireless subscribers," said Stephen Drake, program director IDC's Mobile Software Services. "Successful providers delivering corporate mobile e-mail solutions must address the need for mass market adoption."
Nokia's Bravado
Nokia is confident about its chances in the mobile e-mail market. Mary McDowell, executive vice president of Nokia's Enterprise Solutions business group, said the company is focused on changing the economics of mobile e-mail adoption.
"Considering 70 percent of people who use popular e-mail devices also carry a mobile phone, the opportunity for us to provide one device and solution that perfectly addresses both the voice and data experiences is tremendous," McDowell said. "In the current landscape, many industry players are going after a slice of the potential mobile e-mail market. Nokia is going after the full 650 million corporate e-mail inboxes. We want to knock down the barriers to mobilizing the entire corporate e-mail market."
Nokia is collaborating broadly with emerging and established mobile e-mail solutions players, and offering its own capability with the launch of Nokia Business Center. One of those partners is Good Technology. Nokia is also working with operators around the world to deliver Nokia Business Center via operator-branded services and client software.
The RIM Factor
There's little doubt that Nokia can win in wireless or that corporate mobile e-mail is a growing market. The question is, can Nokia grab market share from RIM? Burton Group senior analyst Mike Disabato told TechNewsWorld that Nokia seems intent on trying. But it's easier said than done.
"RIM is by far the most ubiquitous device around for getting e-mail. I'd almost classify it as an e-mail iPod," Disabato said. "It does one thing and it does it well. It's simpler and easier to use than anything else. That's one of the things that's made it so popular. Nokia is going to have to come a long way in order to compete with RIM."