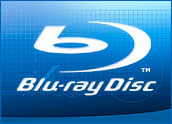 Pioneer Electronics yesterday announced one of the industry's first Blu-ray Disc computer drives will begin shipping in the first quarter of 2006. The company expects the drive to revolutionize digital and high-definition media storage.
The new Pioneer BDR-101A uses shorter wavelength blue lasers in order tostore up to 25 gigabytes of information on a single layer Blu-ray disc.
Storage capacity in a stable medium is critical, noted Andy Parsons, senior vice president at Pioneer Electronics.
"A few years ago, no one could imagine needing more storage than availableon a CD-R," he said. "Yet today, we need multiple DVDs just to back upthe numerous photo and video files on our computers."
Targeting Multiple Markets
This first-generation product is targeted primarily to professional users and serious enthusiasts — generally the first to adopt new technology.
In particular, content creators will depend on Blu-ray Disc writers to test and evaluate high-definition consumer Blu-ray Disc titles during the authoring process before replication, Pioneer expects. The drive will come equipped with a data recording application to transfer digital files to Blu-ray Discs.
As the market for high-definition video camcorders grows, users will increasingly rely on the Blu-ray Disc drive to store massive amounts of HD video, says the company.
Likewise, a person with a television tuner on his or her personal computer could use the drive to record high-definition television shows for later viewing. The drive also will be able to play consumer movie titles on BD-ROM discs and will play and record standard DVD media.
Betting on Blu-ray
As one of the first products to utilize Blu-ray Disc technology, the Pioneer drive significantly increases storage capacity while reducing the number of discs currently needed to back up computer hard drives, digital files and applications, according to the company.
The half height BDR-101A Blu-ray Disc/DVD writer will read BD-ROM/R/RE,DVD-ROM/DVD-R/DVD-RW and +R/+RW discs.
"Blu-ray Disc technology fulfills the rapidly growing need for more storagespace and Pioneer is proud to be one of the first companies bringing it tomarket," Parsons said.
Renewing the DVD Debate
Pioneer's push will undoubtedly rekindle the DVD standards debate. Pioneerand Matshushita Electric support Blu-ray. Toshiba supports HD-DVD, a newerDVD technology. HP supports both.
Both sides have lined up substantial hardware manufacturing and content-provider support, and both sides seem fixed on their own technology as thebest solution.
Leading industry observers, however, continue to warn that we may be instore for "Beta vs. VHS, Part II" — a standards battle that could stymie industrygrowth. The Pioneer announcement is just one more page in thegreat debate, with plenty at stake for the winner of this two-horse race.
"We're getting to the point where it's becoming more difficult for eitherside to back down from their positions," Jupiter Research analyst MichaelGartenberg told TechNewsWorld.
"Both sides have invested heavily in theirtechnologies," he noted. "They understand the importance of controlling the standard, because whoever controls the standard collects royalties and drives thetechnology advancements forward."