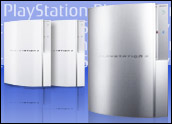 Sony executives received surprising sales results last month. After crunching numbers coming in across Japan, they learned their 7-year-old PlayStation 2 outsold the brand new PlayStation 3 in Japan in late January for the first time.
During the week of Jan. 22-28, sales of the PlayStation 2 consoles reached 20,995 units while PlayStation 3 clocked in at 19,996, according to research firm Media Create.
The company receives data from around 3,000 stores across Japan and uses that to estimate nationwide sales.
Another Letdown?
The numbers are another disappointment in a growing list of missed opportunities and foiled plans for Sony Computer Entertainment. First, hoping to kick start the holiday season the company missed its target of shipping 2 million PS3 consoles worldwide by Nov. 11 and didn't hit that target until mid-January.
Sony had initially planned to release the PS3 last spring, but was forced to delay the launch and then cut the number of units that could be ready for this holiday season. The problem was related to technical issues with manufacturing key components for its Blu-ray drive.
Big Three Competition
The big three gaming consoles — Sony's PS3, Microsoft's Xbox 360, and Nintendo's Wii — have been duking it out in recent months for the top spot, in what has been called the most exciting showdown in gaming history.
In Japan, at least, Sony isn't measuring up to its predecessor or the competition. While the PS3 failed to reach 20,000 units during the week in January, Nintendo's Wii console sold 83,754 units.
Healthy Completion
This could be a big problem for Sony as it has invested a lot in the development of the PS3 console.
However, Sony doesn't seemed to be overly concerned and has suggested with the huge number of titles available for the PS2 it is actually not that surprising. Also, given that the PS2 is outselling the competition on its own, executives are predicting a bright future for its consoles.
"Month in, month out, the PlayStation 2 continues to outsell Xbox 360. I think you see the consumers voting with their wallets on the PlayStation brand," Peter Dille, Sony Computer Entertainment of America senior vice president of marketing, told TechNewsWorld.
Dille also pointed to the fact that the PS3 was able to reach the 1 million mark faster than the PS2.