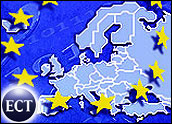 Qualcomm and News Corp.'s (NYSE: NWS) British Sky Broadcasting (BSkyB) on Tuesday announced plans to conduct technical trials of Qualcomm's MediaFLO technology in the United Kingdom.
The technical trial is expected to launch this summer. It will feature 10 channels of BSkyB content on a small number of non-commercial devices provided by Qualcomm.
During the trial, BSkyB will evaluate the performance capabilities of FLO, or Forward Link Only, technology — an open, cellular-network-agnostic wireless multicasting technology — as it continues to explore the growing number of opportunities to deliver video services to mobile devices in the United Kingdom.
"BSkyB is committed to offering customers flexible ways to enjoy our services," said Stephen Nuttall, BSkyB's group director of business development. "We have led the way in the delivery of mobile TV over existing platforms, and we look forward to working with Qualcomm in this technical trial to evaluate the potential of MediaFLO."
What Is FLO Technology?
FLO technology, a multicast innovation and key component of the MediaFLO system, is an air-interface technology designed to increase capacity and coverage, and reduce cost for multimedia content delivery to mobile handsets.
Engineered specifically for the mobile environment, FLO technology is designed to offer several advantages over other mobile multicast technologies. Those advantages include higher-quality video and audio, faster channel-switching time, superior mobile reception, optimized power consumption, and greater capacity concurrently as compared to other multicast technologies.
FLO would allow support for transmitting 30-plus streaming channels of high quality video at up to 25 frames per second. It also supports 10 stereo audio channels and up to 800 minutes of short-format video clips each day. The average channel switching time is less than two seconds, according to Qualcomm.
FLO technology-based multimedia multicasting aims to complement wireless operators' cellular voice and data services, delivering content to the same cellular handsets used on mainstream 3G networks.
Qualcomm's Story
The BSkyB technical trial is expected to be the first such trial of FLO technology in Europe. In addition to this technical trial, Qualcomm and KDDI have formed a joint venture to explore the deployment of MediaFLO services in Japan. MediaFLO USA, a subsidiary of Qualcomm, is working with Verizon Wireless to deploy wireless multimedia services based on FLO technology in the United States.
"We expect this trial to demonstrate a strong validation of the value Qualcomm believes FLO technology offers both in Europe and other markets around the world," said Peggy Johnson, president of Qualcomm Internet Service and MediaFLO Technologies. "The openness of the MediaFLO system, as well as its significant advantages with respect to coverage, power consumption and cost, set MediaFLO apart from other competing technologies."
The Story Behind the Story
The big story is not that FLO technology could speed up high quality video viewing on cell phones; rather, it is that cellular companies will depend on a different network to accomplish the task. The story behind that story is that Qualcomm is attempting to make inroads in Europe, where a competing technology already has commitments from major cell carriers.
"What Qualcomm is doing in video is exactly what it did in cellular, which is to say it has superior technology and it thinks people should use that instead of DVH-B, which was designed in Europe. Many people have already said they are going to DVH-B technology, so Qualcomm is trying to wedge open the technology argument," In-Stat Principal Analyst David Chamberlain told TechNewsWorld, adding his prediction that the European technology will win out in the end.